You are young. You are rebellious. You are an Indian. And you happen to be a Muslim. Can you be all this, coherently, without falling foul of your conscience or finding yourself imprisoned? This is not just Umar Khalid's dilemma. This must torment millions of young, educated Indian Muslims today.
Delhi Police on Monday got 10 days custody of former Jawaharlal Nehru University (JNU) student Umar Khalid, who had been arrested a day previously in a case registered under the Unlawful Activities (Prevention) Act (UAPA). Khalid is one of several young activists who have been booked in cases relating to the violence in Delhi in February. The police have invoked provisions of the UAPA to investigate the alleged larger conspiracy behind the riots.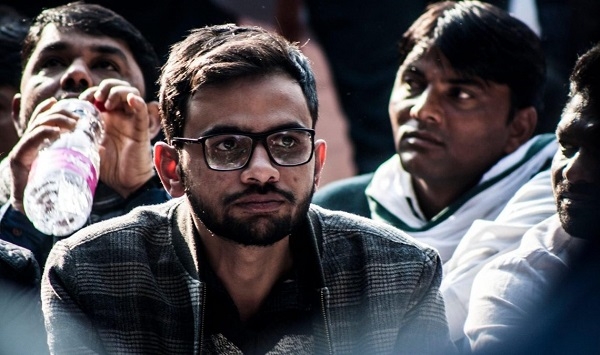 This Umar Khalid is under arrest today. On ridiculous charges, under Unlawful Activities (Prevention) Act, or UAPA, one of the most dreaded anti-terror laws. The Delhi Police would like you to believe that this man, who was under police protection since 2018 and presumably under electronic surveillance, managed to design and execute a grand conspiracy of violence, in the national capital. You can accuse Leftists of anything, but not of communal violence.
The investigation is based on FIR 59 of 2020, in which IPC Sections 302 (murder) 153A (promoting enmity between different groups on grounds of religion, etc.), 124A (sedition), and others have been included.
The core of the police case is that the communal riot incidents of February 2020 in Delhi were pre-planned by Khalid and the others. Khalid is accused of giving provocative speeches and urging people to come out on the roads to ensure that the propaganda of minorities in India are being persecuted.
It seems that Delhi Police here wants people to assume that he was in league with the Popular Front of India (PFI), the kind of Muslim communal organisation that he has fought against. They want people to believe that he held a secret meeting on 8 January to plan violence during US President Donald Trump's visit to Delhi, when no one even knew about Trump's visit.
Umar Khalid's arrest may not be a tragedy for him and his cause. Perhaps, as Bal Gangadhar Tilak said, his cause may be served better by his incarceration than his remaining free. He might well emerge as a national hero that he so deserves to be. The tragedy is that it closes a dignified, democratic option for a whole generation of Indian Muslims. That is truly a tragedy for the idea of India.