Mumbai, September 24: After hearing Kangan Ranaut's plea in his petition against the demolition of a part of her bungalow in Mumbai by the BMC, Bombay High Court on Thursday ordered Shiv Sena chief spokesperson Sanjay Raut to file his reply in this plea.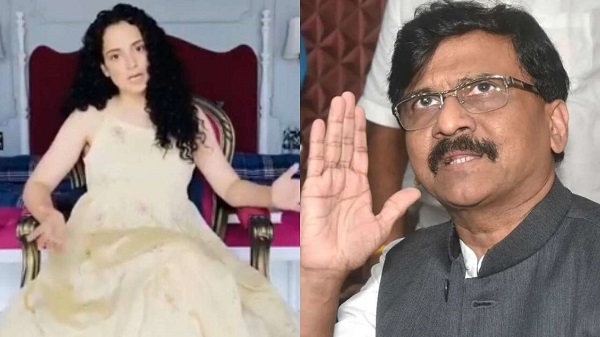 The High Court also said that it will begin hearing the actor's petition against BMC from tomorrow after observing that they cannot leave Kangana Ranaut's Bandra demolished property as it is during monsoons.
The bench of Justices S J Kathawalla and R I Chagla also directed the Brihanmumbai Municipal Corporation's (BMC) H-word officer Bhagyawant Late to file his reply to the plea. Late had signed the demolition notice served to Ranaut on September 7. However, the Bench observed that as part of the bungalow was demolished and with the advent of rains in the city, the plea cannot be delayed further do court said that the petitioner's advocate will begin their arguments tomorrow onwards.
"The matter cannot be delayed as the bungalow is partially demolished and the monsoon season is going on. We cannot leave the partly demolished house the way it is. We will start hearing the petitioner tomorrow, you need more time here but otherwise, you are very fast." The court's order restraining BMC from undertaking further demolition work at the property will continue until further orders.
Earlier on September 22, the Bombay HC had allowed Kangana Ranaut to add Shiv Sena MP Sanjay Raut and the officer who passed the order for the demolition of her Mumbai office as parties in the case.
In her plea, she alleged that the BMC had demolished the bungalow out of personal vendetta since she had made some comments adverse to the Shiv Sena-led Maharashtra government. On Tuesday, Ranaut's lawyer senior counsel Birendra Saraf submitted in the court a DVD containing a speech in which Raut allegedly made a comment threatening the actress.
The Brihanmumbai Municipal Corporation (BMC) had recently filed another affidavit in the High Court opposing Ranaut`s plea against the demolition and seeking Rs 2 crores in damages. The corporation had earlier filed an affidavit in the High Court stating that Ranaut has unlawfully made substantial alterations and additions to the property, contrary to the sanctioned building plan, and termed her allegations against it as "baseless".
In the affidavit filed through advocate Joel Carlos, the BMC said Ranaut had carried out illegal structural changes and repairs at the bungalow, and the civic officers were merely following the law in demolishing unauthorised portions of the structure. The civic body had urged the high court to dismiss Ranaut's plea and to impose a cost on her.