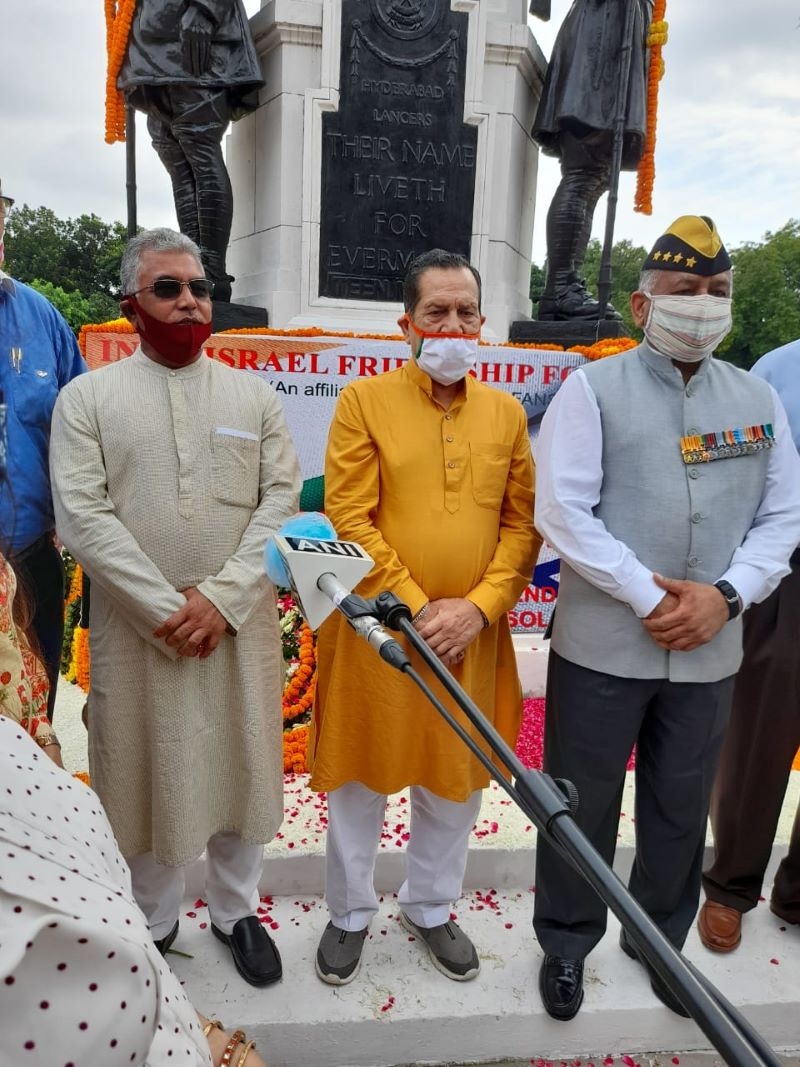 New Delhi, Sept 25: India and Israel share a 1500-year-old history of mutual friendship, said senior RSS functionary and member of the RSS National Executive Dr. Indresh Kumar.
He was speaking at the national webinar organized by the Indo-Israel Friendship Forum (IIFF) recently to mark the 102nd anniversary of the Haifa victory day. The topic of the webinar was "Significance of Indo-Israel Cooperation in the New World Order".
Dr. Indrresh Kumar, who is also patron of organizations like the FANS and MRM, said that all the ancient literature and references mention India as 'Bharat' and now the time has come to re-establish that old name of our country once again, he added.
Though the modern state of Israel came into existence after the martyrdom of the brave Indian soldiers during the 1918 Haifa battle, India shares its friendship with the Jew Nation for the past 1500 years, he said.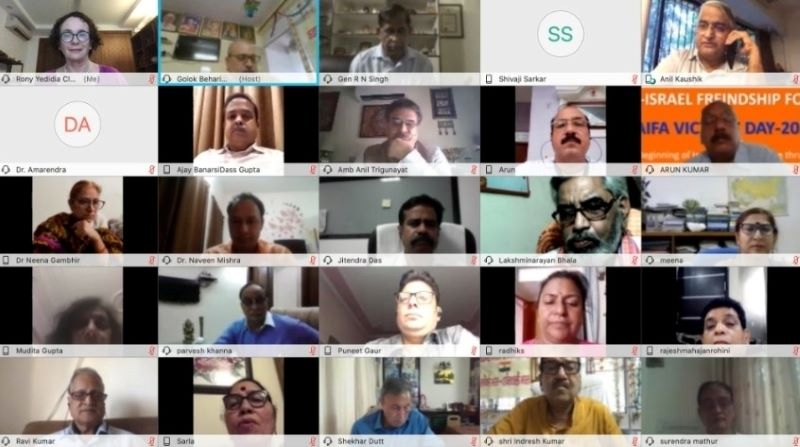 Mrs. Rony Yedidia-Clein, the Deputy Chief of Mission of Israel Embassy in India expressed her gratitude for the Indian people for cherishing a long and loyal friendship with Israel. She asserted that Israel is working closely with India during this Covid-19 pandemic and vowed to strengthen the bilateral relations in the coming days.
At this webinar, Senior Fellow of IDSA Dr. Meera Singh Roy presented a very impressive slide show, depicting the vast scope of Indo-Israel cooperation.
Ambassador Anil Trigunayat also spoke at length about the new dynamics of the changing world and the impact of both the countries.
Shekhar Dutt, former Governor and Defence Secretary said that both the countries together make a great impact over the world powers.
V. Ravi Kumar Iyer, the notable author and head of foreign affairs of RSS said that India and Israel share a historical relationship, which has flourished after 2014.
The webinar was also addressed by Lt. General R N Singh (Retd), the National President of Forum for Awareness of National Security (FANS).
The webinar was conducted by the Secretary of IIFF Shivaji Sarkar while the vote of thanks was given by IIFF Chairman Anil Kaushik.
Prominent people present at the webinar included Jasbir Singh (former Chairman of Minority Commission of Rajasthan), National General Secretary-Org of FANS Golok Bihari Rai, National General Secretary-FANS Parvesh Khanna, Sarla Singh, Mudita Gupta, Rajesh Mahajan, Laxmi Narayan Bhala, and Major Surendra Mathur.