The first time I heard the name SP Balasubramaniam was in 1982. The name passed my ears while discussing the song 'Yeh Waqt Na Kho Jaaye' from the movie 'Raste Pyaar Ke'. I was of a very tender age, yet there was still an unexplained attraction. Among the constantly heard names Mohammad Rafi, Kishore Kumar and Mukesh, this name stood out. It was the voice of this name that propelled me in the world of Southern languages.
In fact, his songs from 'Ek Duje Ke Liye' and some other films were popular even prior to that. However, the first introduction was 'Raaste Pyaar Ke'. A few years later, all the songs sung by SPB in 'Maine Pyaar Kiya' were blockbuster hits. Then that old affinity was revived. It was no surprise then that his songs from the later films 'Vansh', 'Hundred Days' and 'Gardish' were eagerly followed. However, the real attraction for SPB was kindled in 1993. Chiranjeevi's movie 'Gharana Mogudu' was making waves in Andhra Pradesh. The song 'Bangar Kodi Peta' was driving people crazy in Marathwada. We also listened to that song but how could we be satisfied by just one number? Then a close friend, sharing the same likings, brought a cassette recorded with the song 'Pandu Pandu
Pandu' from 'Gharana Mogudu'.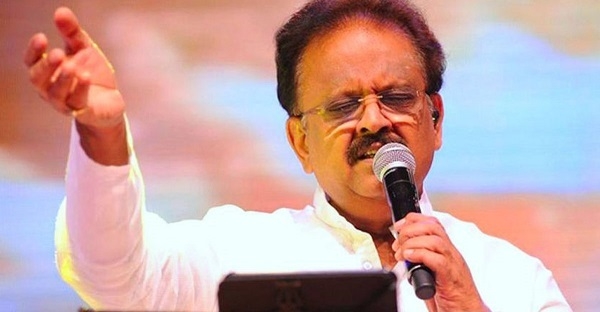 From there on, the rage for Telugu songs caught on. the hobby of listening to more and more SPB's Telugu songs just captivated us. Then it became a routine to record the cassettes with his songs. These cassettes often contained Tamil songs instead of Telugu, but since we did not have any inkling for either of the languages, we just satisfied ourselves with deeming them as Telugu. This is how we got to listen to the songs of 'Pudhiya Mannargal'. Later, even that inventory seemed inadequate. At that time the programs of Sri Lanka Broadcasting Corporation or Ceylon Radio, as it was called earlier, were very popular. But hardly anyone knew much about their South Indian languages service. Kannada, Telugu, Malayalam and Tamil songs were played in that order from 2 to 7 PM. That service opened gates to an enriched treasure trove of life.
Later, I traded in the domains of Telugu and Tamil after listening to the programs of All India Radio Hyderabad and Singapore Radio International respectively. It would not be wrong to say that these songs have remained an unfathomable sea of music for the last 22 years. Even today, I got the news of SPB's passing away from the AIR Puducherry. Which SPB songs should we talk about? He sang forty thousand songs and made it to the Guinness Book of World Records. Our entire lives will not be long enough if we listen to his every single song. Three generations of on-screen actors grew and flourished through his voice. His voice supported everyone from NTR to Junior NTR, from MGR to Vijay-Ajith.
Bangar Kodi Peta from 1992 was used in Chiranjeevi's son's Magadhira in 2010. 'Aresu Koboi Parechukuntanu', starring N. T. Rama Rao and Jayaprada, was used in 'Advi Ramudu' in 2007 featuring Prabhas. Both of these songs had SPB singing them. That explains it all. Priya Priyathama Ragalu, O Priya Priya, Thelusa Mansa, Ni Navvu Cheppindi Naku (Nagarjuna), Kusindi Kuyilamma, Eenade Edo Ayindi (Hindi Saathiya Tune Kya Kiya), Edo Okk Ragam (Venkatesh), Prema Gima, Chiluka Kshemama, Abbani Tiyani Debba, Shubhalekha Rasakunna (Chiranjeevi)… how many songs should recount?
SPB deified Mohammed Rafi. SPB has sung the song 'Chura Liya Hai Tumne' sung by the same Rafi. The movie was Anna Dammul Anubandham. The lines "Mari Mari Ni Andaniki Salam Cheshanu, Mari Mari Ni Geethaniki Pallavi Padenu" should be heard in the voice of SPB! The same is true besides Telugu. In Kannada, actor Vishnuvardhan used to put a condition in the contract of the film that all his songs would be sung by SPB. Karna is a Kannada remake of 'Saheb' in Hindi. After listening to the song Preethiye nann Usiru (Hindi Pyaar Bina Chain Kaha Re), you know why he would make such a provision! Once I happened to watch the Kannada movie 'Auto Raja'. It has SPB's song 'Naliva Gulabi Huve'. After watching this song, I realized the strength of SPB's voice and Shankar Nag's acting.
In Tamil, the period of 35 years from 1970 to 2005 has been written in SPB and Yesudas' name. Every piece is a masterpiece, every song a thing to cherish! A tradition called 'Rajni Padam' started in Tamil during the 1980s. Arimugam Padal (intro song) is a great ritual in this tradition. Rajini's on-screen entry and SPB's deep masculine voice were a deadly combination. Vandenda Palkaaran, Adanda Idanda Arunachalam Naan Danda, Oruvan Oruvan Mudhalali, En peyar Padaiyappa…these are not just songs. They are part of history. Rajinikanth's Baba was released in 2002 in which Shankar Mahadevan sung Rajini's intro song. No doubt, he sang it very well, but how could Rajini fans digest it? Baba bombed at the box office and one of the reasons behind the bombing was attributed that Rajini did not have the voice of SPB. In fact, two of the songs in the film had Rajini's SPB voice. But how could they compensate for the lack of euphoria that an intro song gives? Vidhyasagar chose SPB for the song 'Devuda Devuda' in the next 'Chandramukhi' and then history was created. Chandramukhi stayed in the cinema halls for one and a half weeks. This tradition of Rajinikanth's introductory song was followed in last year's 'Darbar' and will be followed in the upcoming 'Annathe'. (This will probably be SPB's last song.)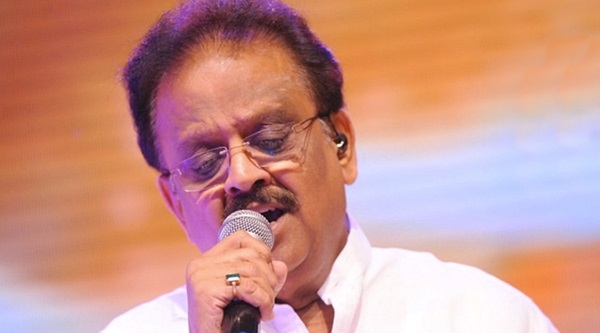 What is true for Rajinikanth goes well for Kamal Haasan too. Who doesn't love 'Annathe Adrar' (Aaya Hai Raja in Hindi) from Aburva Sagodargal? Can this song be imagined without SPB? Be it 'Ilamai Itho Itho' in 'Sagalkala Vallavan' or 'Nee Oru Kadal Sangeetham' in Nayagan; whether it be 'Dilbar Jani' from 'Kalaignan' or 'Kathal Ragamum Kanitamilum' from 'Indiran Chandiran', take whatever you want and make it good ... No song will disappoint you.
And these are just glimpses of famous actors. The same passion, the same zeal, the same pot of nectar and heartfelt joyousness emanated for even many more miniscule actors who have come and disappeared after a couple of films!
What SPB was not? He was a singer, he was an actor, he was an excellent mimicry artist, he was an orchestra organizer, he was an engineer. Can anyone forget the jolly good time he had with Prabhu Deva in Kadhalan (Hum Se Hai Muqabala in Hindi)? He arranged the best memorial event in Hyderabad for RD Burman after his passing away. A few years ago, he visited the book fair of Sanskrit Bharati and sang Sanskrit songs there. This year itself, he donated his ancestral home to the Sanskrit school of Kanchi Math.
Kamal Haasan's character speaks in a hoarse voice in the movie 'Indiran Chandiran'. He strained himself while singing a song in this voice and his vocal cord was damaged. The doctors advised him surgery, but expressed doubts about whether he would be able to sing even after the surgery. Many including Lata Mangeshkar advised him not to undergo surgery. They advised him that his voice was a divine gift and he should not allow metal to touch it. But he underwent it only to avoid inconvenience to the producers and music directors. He recovered from it and started singing in his voice same as earlier. This may be the only such incident in the world. Tamil actor Mohan resembles quite a lot to Rishi Kapoor in Hindi. Singing on screen comes naturally to Mohan. That's why he's called Mike Mohan. Of course, two figures had a major role in this image of Mohan. One music maestro Ilayyaraja and another singer SPB. 'Sangeet Megam Thensindum Neram' is one of Mohan's famous songs. There goes a line in the song, 'En Degam Maraindalum Isaiyay Malarven'. It means, even if my body is gone, I will continue to bloom through music. SPB embodies this line.
Today, even if he is gone, his songs will continue to ring in sweet melodies. His voice will make moves like a a whirlpool while singing Panivizhum Malarvanam. It will continue to float in air like a flower while singing Nirantaramu Vasanthmule. One will continue to be electrified while listening to Engeyum Eppothum. Listening to Kadhalin Deebam Ondru will continue to evoke a silky sensation. Naughtiness will continue to captivate minds while hearing Nuru Janmavu, Nuraru Janmavu. There is so much to say or write. Especially those who describe SPB as a popular singer of the 90's or famous singer of South India need to be explained a lot. But there is hardly any point in saying too much, because one needs to have the same wavelength to feel the flow. One has to have that experience oneself.