Delhi, September 29: Delhi High court on Tuesday ordered the Ministry of Broadcasting, Press Council of India, and National Broadcasting Association to file a status report before the next date of hearing on the steps taken by them on actress Rakul Preet Singh's plea against 'media trial.'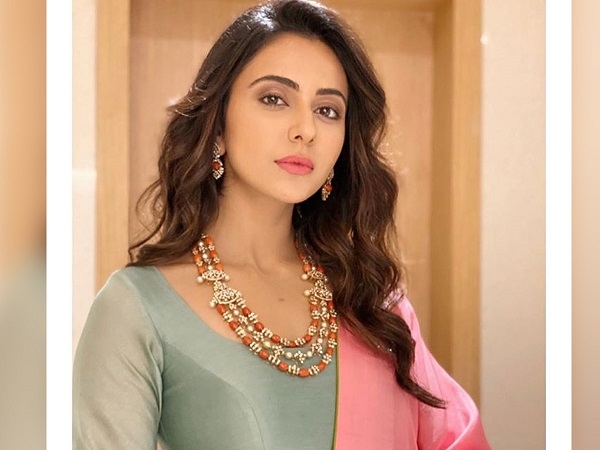 A single bench of Justice Navin Chawla had directed the Ministry of Information and Broadcasting, Press Council of India, and National Broadcasting Association to file status reports indicating all the steps taken by them and posted the matter for further hearing on October 15.
Advocate Aman Hingorani appearing for Rakul Preet pointed out that none of the statutory bodies have shown any urgency to their concerns. He said that fake news was being peddled against his client, where she was accused of stocking up drugs. He said that TV news channels alleged that she was dodging the NCB authorities, even though she received the summons later. He said the media continued to allegedly maliciously broadcast and publish fake news against her in relation to the case.
On behalf of the actress, Hingorani submitted a letter where she said, "I have been summoned as a witness in the case. Fake news is being spread that I am taking drugs and stocking it. I am a non-smoker, teetotaller."
She also stated that the fake news which is run by media against her has done irreparable damage to her and her family, which has even affected her commercial interests, adversely.Meanwhile, the NBA through its counsel submitted that many of the channels are not even a part of it and the issue which is currently being dealt with is factual and would require the channels to respond.
Additional Solicitor General (ASG) Chetan Sharma appearing for the I&B Ministry informed the court that the Ministry is in the process of addressing the actor's complaint. "We are looking into the matter…I can understand that my friend's client would be under mental agony," said the ASG.
Moreover, the court also issued a notice in a plea moved by actress Rakul Preet Singh an "urgent ad interim direction" restraining the media from reporting on the Bollywood Drug Mafia case, so far as she is concerned. It also told the ministry that merely because the probe in the drug case was "sensitive" or "at a crucial stage", the government cannot say it will not look into the alleged false reporting by the media.
On September 17 ordered the three respondents to treat her petition as a representation and report back on what action they have taken on it. In her petition, she has claimed that Chakraborty had already retracted the statement in which she was allegedly named and yet the media reports were connecting her to the drug case.CBI, NCB, and Enforcement Directorate (ED) are the three central agencies that are probing Rajput's death.