Bhopal, Sept 29: Attending the felicitation ceremony for corona warriors held here, Madhya Pradesh Chief Minister Shivraj Singh Chouhan on Monday lauded the corona warriors for their sacrifice and contribution in the fight against the pandemic, saying that their role is "unprecedented in the history of humanity".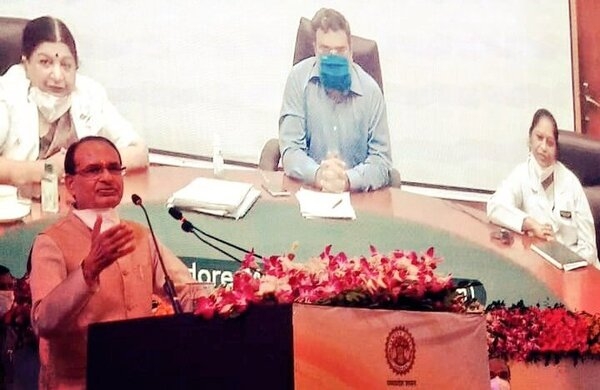 The Chief Minister said, "In their efforts to save lives, several doctors lost their lives, paramedical staff got infected, some of whom sacrificed their lives in the line of duties as also some policemen. I join my hands before you and thank you for services to humanity, which are unprecedented.
"These corona warriors are saving lives for the last six months. Those who save lives can be compared to God. It is because of them that we are able to fight against the pandemic. The only vaccine for COVID-19 is the mask," he added.
Further, he asked them to share experiences and challenges that came in their way throughout the COVID-19 pandemic. Lauding the senior medical practitioners for leading the way, doctors shared their journey of overcoming the fear of coronavirus slowly and steadily via video-conference.
"The main challenge was of maintaining coordination between the district administration, the chief medical health officer (CMHO), and medical colleges in the state. A streamlined flow of information and working in alignment helped us achieve fruitful results in such trying times," said a doctor who attended the event.
"Credible information dissemination in public was a primary task that the health care system and local administration successfully accomplished," he added.
Chauhan felicitated and congratulated all the corona warriors in Madhya Pradesh and expressed gratitude for their continued service to the state.
As of Monday, in Madhya Pradesh, the total number of COVID-19 cases has gone up to 1,22,209. The number of active cases stands at 22,431. While 97,571 cases remain active, 2,207 have lost their lives in the state due to the pandemic, the Union health ministry said.