New Delhi, September 03: In yet another digital surgical strike on China, India banned another 118 mostly Chinese mobile apps including the popular multiplayer game PUBG citing that they were engaged in activities that are prejudicial to sovereignty, integrity, and security of the state.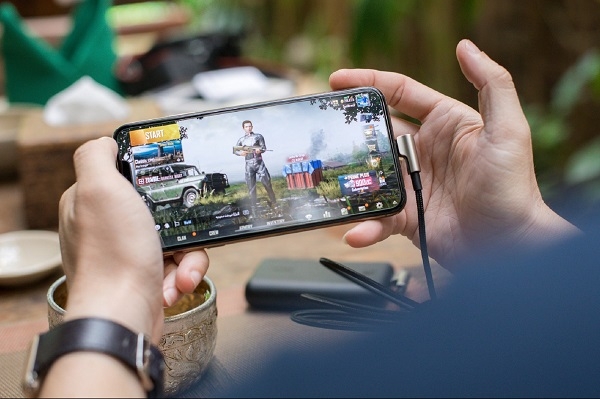 The government invoked its power under section 69A of the Information Technology Act. This comes amid the prolonged standoff with China at the Line of Actual Control after India thwarted China's three attempts to violate the bilateral agreements and change the status quo in eastern Ladakh.
Besides PUBG Mobile and PUBG Mobile Lite 118 apps include Baidu, Baidu Express Edition, Alipay, Tencent Watchlist, FaceU, WeChat reading, Government WeChat, Tencent Weiyun, APUS Launcher Pro, APUS Security, Cut Cut, ShareSave by Xiaomi, and CamCard, AppLock, AppLock Lite according to an official release. The game is popular largely due to its clan mode, where four players would come together – at times from different parts of the country.
Ministry of Electronics and Information Technology said it has received many complaints from various sources including several reports about the misuse of some mobile apps available on Android and iOS platforms for stealing and surreptitiously transmitting users' data in an unauthorized manner to servers which have locations outside India.
The compilation of these data, it's mining, and profiling by elements hostile to national security and defence of India, which ultimately impinges upon the sovereignty and integrity of India, is a matter of very deep and immediate concern that requires emergency measures.
Indian Cyber Crime Coordination Centre, Ministry of Home Affairs has also sent an exhaustive recommendation for blocking these malicious apps. The IT Ministry added that there has been a bipartisan concern by public representatives as well as a strong chorus in the public space to take strict action. The Apps have been banned in both mobile and non-mobile Internet-enabled devices.
With this ban, the government has banned 224 apps till the date. Earlier in June, the center had banned 59 Chinese applications including the popular short video sharing app TikTok, data sharing app ShareIt, UC Browser, and scanning app CamScanner. Following that later it also banned 47 clone apps.
The government also added that this move will safeguard the interests of crores of Indian mobile and internet users. This decision is a targeted move to ensure the safety, security, and sovereignty of Indian cyberspace. Moreover, the latest development follows the two sides trading charges of trespassing the LAC on the southern bank of Pangong Lake since the weekend.
Meanwhile, after the announcement Chinese government mouthpiece Global Times had tweeted experts comment reading, "India's latest move to ban 118 Chinese apps on Wednesday, following renewed border tension, underscored the Modi government's 'adventurism and opportunism' in an ill-intentioned move to deflect attention away from a potential collapse due to coronavirus and a crippled economy: Expert."