There was a story of Emperor Shalivahana who used to make clay statues of soldiers and inject life in them to raise his army with which he defeated the invaders like the Shakas and Hunas in the past. We found the same spirit of Emperor Shalivahana incarnate in Prime Minister Narendra Modi in the present era. His appeal to the people to accord priority to wooden toys has the similar spirit and message to the society as was intended in Emperor Shalivahana raising an army from the clay soldiers.
Prime Minister Modi has a knack of doing things differently. He does things in a way none of his predecessor did. His 'Man ki Baat' is one such differently handled social connect program that none of the previous prime ministers had ventured for. Modi launched this unique social connect program once in a month on the last Sunday soon after he came to power in 2014. Through this 'Man ki Baat' Narendra Modi shares his feelings with the people of the country through the radio but mostly, these are the popular feelings which he gathers from across the people of various strata in the society.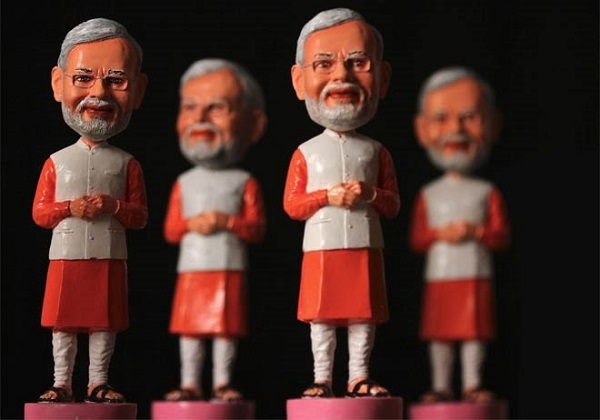 This Sunday he called for giving priority to wooden toys. His message of 'Man ki Baat' received too many negative remarks for those people felt that raising this issue of toys, the Prime Minister has lowered the seriousness of his monthly public contact program. However, they ignored that his suggestion to manufacturing wooden toys was related to his novel concept of making India self-reliant – 'Atmanirbhar Bharat'. It is true that toys are basically related to the kinds and children but it is a major business involving a turnover of over 7 lakh crores globally.
The turnover in chocolate and biscuits industry is even more than this toy industry. This is to underline the importance of industry and business related to kids and children. There is an urgent need to encourage 'Swadeshi' involvement in the manufacturing of toys in India. We still import toys from China and other countries. This import has hit our indigenous toy manufacturing units besides eating into our foreign exchange reserves. Therefore, Prime Minister Narendra Modi's suggestion to manufacturing wooden toys on priority basis is most useful, timely and complimentary to our national emotions.
One can understand the necessity to import weapons for security of our country. But even after 73 years of independence we are still importing toys is a matter that calls for serious rethinking. It means that we have not given priority to our local needs and ways to fulfill them from domestic resources and skills. With priority to wooden toys, many carpenters would get employment besides encouragement to the manufacturing wooden toys. By applying innovative ideas and techniques, we can manufacture wooden toys of global standards. This will save our foreign exchange and achieve our target of 'Atmanirbhar Bharat'.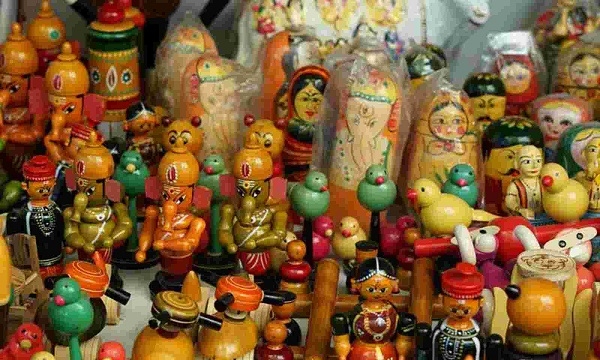 If we study the toy market deeply, we find that the new toys that are reaching to the kids are making them violent. The guns and other weapons are forcing them to become violent. That inculcates in them a kind of intolerance and cruelty and crookedness. These toys impact the young minds of the kids in a way that is inimical to our ethos, cultural values and traditions. The country is passing through a transitional stage. Making self-reliant India is our dream mission and the first step towards this mission is being 'Vocal for Local'. The demands for boycotting Chinese goods have come up as part of this mission. This has gathered momentum because of the Chinese overtures on the LAC in the recent past. Already, Chinese market has suffered a blow of 4000 crore dollars during the festival of Rakshabandhan.
By appealing the people to go for wooden toys, Prime Minister Modi has touched a very important and sensitive issue of national security. People tried to cut jokes on Modi's 'Man ki Batat' but hardly they understood that this has a message for imbibing national spirit. Successful leaders do things differently and that makes them tall among the masses. Prime Minister Modi is working 24x7 for the welfare of the people while is opponents are busying them on how to defame Modi. This is the basic difference between Prime Minister Modi and his adversaries. People of this nation have accepted Modi with full confidence and rejected the other parties, especially the Congress party because of his positive approach.
Modi has a skill to connect the small things with national interest and his recent suggestion of manufacturing wooden toys also has the same message. With that he connected this toy manufacturing with national economy and nationalism. Prime Minister Modi wants to make country self-reliant in all fields. As India becomes self-reliant the imports will be reduced saving the foreign exchange. On the other hand, the indigenously manufactured goods can be exported earning foreign exchange and this in turn will develop and strengthen our economy. This may seem difficult but not impossible, for where there is a will there is a way. And Modi has the will and the way both.