New Delhi, Sept 30 : PM Modi inaugurated the project of 'Ganga Avlokan' among six other projects under the 'Namami Gange' programme in Uttarakhand. Ganga Avlokan will be a museum based on the significance of river Ganga and will be located at Chandi Ghat.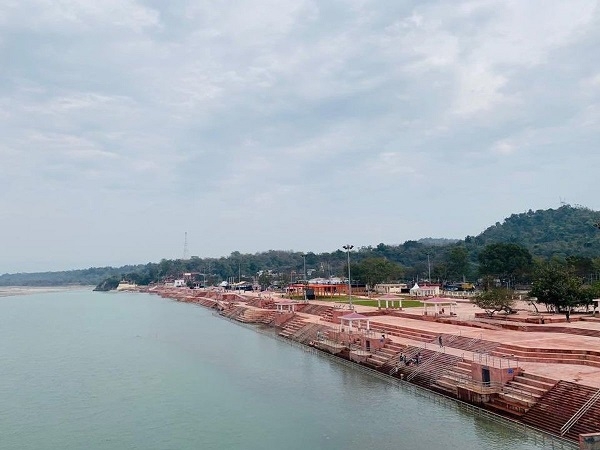 The Prime Minister inaugurated nation's first museum on Ganga on Sept 29. It has been dedicated to put light on the biodiversity, rejuvenation and culture in Ganga river. The museum is located at Chandi Ghat, Haridwar. The river is significant in regard of Indian history and culture. After the drying of river Saraswati and later migrating away from the Indus Valley civilization, we have seen Indian culture nourish in the Gangetic valley.
India today lives a legacy of a civilization that has originated around the Saraswati - Sindhu rivers and later shifted and developed around Ganga. The Ganga river basin covers an extensive one fourth of total Indian land and is responsible for the abundant fertility of soil in northern India. Thus, besides culture, the river is a dominant factor responsible to enhance the economies of both India as well as Bangladesh in case of agriculture, animal husbandry, fisheries and river- based trade and transport.
The museum will prove to be beneficial not only for cultural sustainability but also signify the tourism of Uttarakhand and add value to it. The location of the museum is appropriate according to the Chota Char Dham circuit of Uttarakhand and will work supplementary for the state's tourism.
The Namami Gange programme was launched with an objective to achieve Effective Abatement of Pollution and Conservation and Rejuvenation of National River Ganga. The mission is operated under Ministry of Jal Shakti and implemented by the National Mission for Clean Ganga. Recently, the World Bank has approved a loan of Rs 3,000 crores under the project. Under the mission, 313 projects have been cleared until now at a cost of Rs 25,000 crores.