Indore, Jan 12: In order to beautify Ayodhya city into an international spiritual destination, the Indian Institute of Management (IIM) Indore will decorate Ayodhya beginning with the upcoming Makar Sankranti. IIM Indore has signed a three-year Memorandum of Understanding (MoU) with Ayodhya Municipal Corporation for this purpose.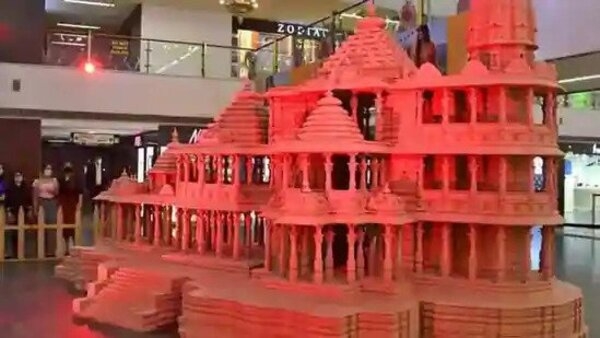 The MoU, which was signed by IIM Indore director Himanshu Rai and Ayodhya municipal corporation commissioner Vishal Singh, aims to beautify the city by incorporating the best practices that have made Indore win the cleanest city award under the Centre's 'Swachh Survekshan' drive in 2017, 2018, 2019 and 2020.
Also read: Do you want to donate an amount for Ram Mandir Nirman? Account details, QR, online pay methods inside-
Under the MoU, a scheme for information, education, and communication (IEC) will be formulated on the lines of the Swachh Bharat program and training will be imparted to civic staff in Ayodhya to encourage religious tourism.
The Shri Ram Janambhoomi Teertha Kshetra trust was constituted by the Prime Minister Narendra Modi government, after the Supreme Court of India's verdict on November 9 in the Ram Janmabhoomi-Babri Masjid case, which settled the long-festering religious issue and allowed the building of a temple at the site. Prime Minister Narendra Modi visited Ayodhya on August 5 to attend the 'Bhoomi Poojan' at Ram Janmbhoomi site.