Washington DC, January 14: Another day will go down in US history as the Democrats impeached US President Donald Trump for second time charging the outgoing president for inciting the January 6 attack on the US Capitol building.
The house has voted 232-197 to impeach Trump and 10 Republican representatives broke the party line and support Democratic colleagues to vote in the impeachment resolution. The article of impeachment stated that Trump "repeatedly issued false statements asserting that the presidential election results were fraudulent and should not be accepted".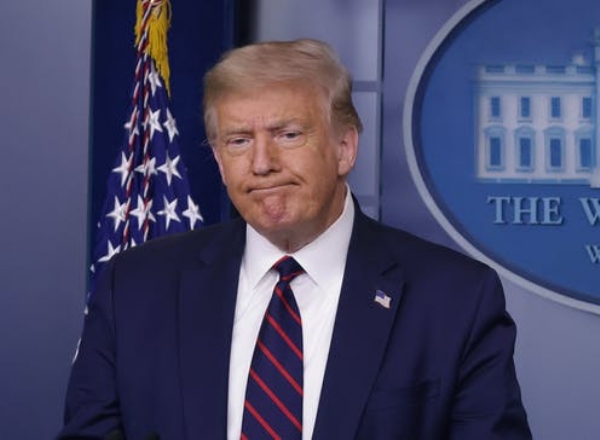 It says he then repeated these claims and "wilfully made statements to the crowd that encouraged and foreseeably resulted in lawless action at the Capitol", leading to the violence and loss of life. "President Trump gravely endangered the security of the United States and its institutions of government, threatened the integrity of the democratic system, interfered with the peaceful transition of power, and imperiled a coequal branch of government."
While signing the article of impeachment against President Donald Trump, for a second time, following a bipartisan House vote House Speaker Nancy Pelosi said, "No one is above the law, not even the President of the United States." She added, "He must go, he is a clear and present danger to the nation that we all love". . She requested the lawmakers to uphold their oath and defend the constitution from all the enemies, foreign "and domestic".
This comes exactly one week after rioters forced lawmakers to flee from the very chamber in which they cast ballots in the fourth presidential impeachment in US history and the first time a President has been impeached twice.
The House had previously impeached Trump in 2019 for abuse of power. He was impeached for dealings with Ukraine, but the Senate voted in early 2020 to acquit him. The second impeachment of Trump closes out the Trump presidency in stunning fashion, after four years of the US president's slash and burn strategy.
What happens now?
US House of Representatives will submit the article of impeachment to US Senate. If the Senate accepts and holds Trump guilty after a trial, he may have to leave office. Republican Party controls the Senate right now.
The Senate's Republican majority leader, Mitch McConnell, rejected Democratic calls for a quick impeachment trial, saying there was no way to conclude it before Trump leaves office. But even if he has left the White House, a Senate conviction of Trump could lead to a vote on banning him from running for office again.
It should be noted that no US president has ever been removed from office through impeachment. Trump was impeached by the House in 2019 over his dealings in Ukraine, but acquitted by the Senate. So was Bill Clinton in 1998 and Andrew Johnson in 1868.