Pune, January 07:
There is a lot of enthusiasm among the Lord Rama devotees regarding the Shri Ram temple to be built on the birthplace of Lord Ram in Ayodhya. The fund-raising campaign for the construction of the temple is to start from January 15, but people have began contributing money from early now. A person from Rajasthan has given cheques worth Rs 2 crore, while a person from Telangana has contributed worth Rs 1 crore. A devotee in Bihar has given Rs 11 lakh probably as the
amount given for the construction of the temple will be exempt from income tax
, the rules say.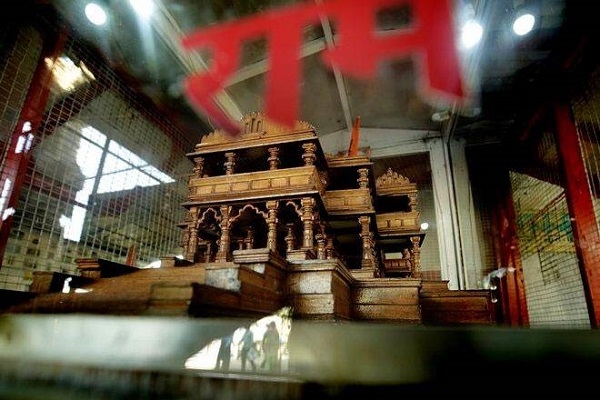 The rules say, any amount of more than 20 thousand could be given only through cheque or draft. The devotees can also transfer funds directly to the designated bank account of SBI, Bank of Baroda and PNB, receipts online equipped. After the approval of the Foreign Contribution Regulation Act (FCRA), Indians living abroad can also support the construction of the temple. VHP international general secretary Milind Parande said that the Hindu society is able to give whatever amount is needed to build the temple.
The Vishwa Hindu Parishad and the Sangh Parivar's nominated representatives are to collect funds from the city and villages. For this, 10 lakh teams have been made across country. There will be four to five workers in a team. The campaign will run across the country simultaneously from 15 January to 27 February. For this campaign, lakhs of VHP activists have decided to give full time for 44 days, the statement read.
Here is how you can contribute online to the Ram Mandir Trust Fund-
The amount contributed by the devotees (cheque or draft) will be in the name of Shri Ram Janmabhoomi Teerth Kshetra Trust. Ram devotees who want to financially support Ram temple can also deposit money online in State Bank of India, Naya Ghat Ayodhya account number 39161495808, PNB Naya Ghat Ayodhya account number 38650001000139999 or Bank of Baroda Naya Ghat Ayodhya account number 05820100021211. The receipts will however be received online. The rest details are made available on the website of Shri Ram Janmabhoomi Tirtha Kshetra Trust.