Distressed by the situation in Afghanistan, several Indian and Afghan-origin minority community members have made a fresh appeal to the Indian government, seeking immediate evacuation from Kabul. The only hitch was non-operation of international flights for Kabul, but Puneet Singh Chandhok, president of Indian World Forum, thinks otherwise.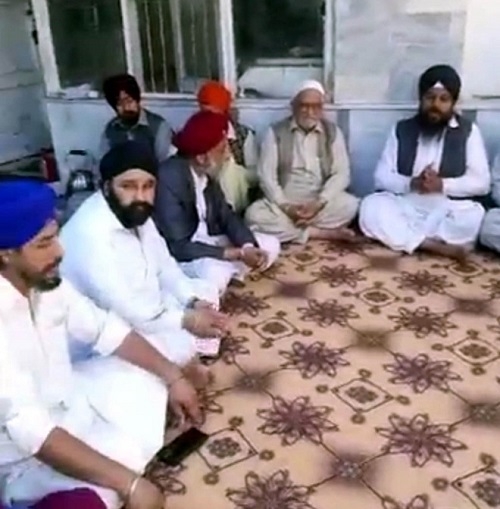 "The Iranian Airline Mahan Air has been operating flights for a month now to and fro from Kabul-Tehran-New Delhi. I have raised the issue with the PMO and MEA that when 100 Afghans stuck up in India could go back through same flight, why can't the stranded Indians and minorities be flown here?" he pondered.
A 35-year-old displaced Afghan, preferring anonymity, said he, along with his wife and three-year-old daughter, had taken temporary shelter in a parking lot. His wife and daughter are Indians, as they hold Indian passports. They had been waiting to be evacuated for the past two months, but in vain. He said they were facing financial crisis as the banks were not operating. "We were accommodated in the parking lot of my friend's place," he said. He worked at an international firm in Mazar-e-Sharif and married an Indian girl. "On August 24, we were about to board the India-bound flight, but the situation deteriorated at the airport and we had to return," he said.

They took shelter in Karte Parwan gurdwara in Kabul for a few days. "We didn't find it safe as unidentified persons frequently visited. Recently, the gurdwara was vandalised too," he noted to one of the news agencies. There are around 300 Afghani Sikhs and Hindus wishing to leave Kabul.
The council of Afghan Hindus and Sikhs met at Gurdwara Karte Parwan yesterday, which was attended by president of management committee for ancient Aasamai Mandir Ram Sharan Bhasin, gurdwara president Gurnam Singh. In a fresh video message, head priest Satvir Singh requested India to safely evacuate people as the situation was deteriorating. "Many among us have families in New Delhi. We want to reunite with them."
.
.