Moscow, Oct12: According to a newly released study, Russian agents allegedly obtained the design for the Oxford-AstraZeneca Covid-19 vaccine and used it to produce the country's own Sputnik V vaccine. It was also claimed that the United Kingdom's security services had informed ministers that they now have evidence that a foreign actor stole vital material from the pharmaceutical company, including the blueprint for the Covid-19 vaccine.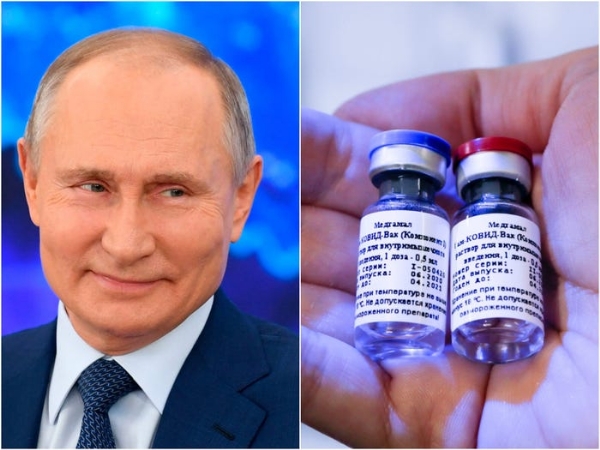 According to an exclusive report published by The Sun, in 2020, the late security minister James Brokenshire, who recently died after suffering from lung cancer, stated that they were "more than 95%" certain that Russian state-sponsored hackers had targeted drug companies developing the Covid-19 jab in the UK, US, and Canada.
However, British Home Office Minister Damian Hinds refused to confirm the latest reports on October 11, but he did acknowledge that cyber-attacks were becoming more sophisticated. "We live in a world, I'm afraid, where there is state action aiming to engage in industrial and commercial espionage, where cyber-attacks occur, and so on," he stated.
Yesterday, on 11 October, Andrew Leach of London PR agency Hudson Sandler issued a statement on behalf of the Russian Direct Investment Fund, Russia's sovereign wealth fund established by the Russian government in 2011. "UK media reports that Russia's Sputnik V was reportedly based on research from the Oxford-AstraZeneca vaccine are another fake news and flagrant fabrication based on anonymous sources," the statement stated.
The Sputnik V vaccine was based on a human vector, as opposed to the AstraZeneca vaccine, which employed a chimp adenoviral vector. It further stated that the narrative "originate by The Sun tabloid" was circulated by individuals opposed to the achievement of one of the world's most successful and safe Covid-19 immunizations, and that "such attacks are very unethical as they damage the worldwide vaccination effort."
Russia responded to charges that it attempted to steal British Covid-19 vaccine research last year by arguing that the local vaccine was well ahead of the competition and that there was "no reason" to pry. North Korean cyber hackers were also accused of stealing into a Covid-19 vaccine development study headed by the University of Oxford and AstraZeneca last year.
The relationship between the UK and the Kremlin became strained when The Times revealed a Russian disinformation campaign aimed at discrediting and spreading anxiety about the Oxford-AstraZeneca vaccine.