Pyongyang, Oct14:
The footage of North Korean soldiers performing acrobatics in front of leader Kim Jong Un has gone viral. Martyn Williams, a North Korea-focused journalist and researcher, released the 133-second footage on Twitter on Tuesday, and it has since been extensively shared and viewed. Soldiers on the video, some of whom were shirtless, did or assisted with two-footed jump kicks and attempted to break what seemed to be concrete tiles.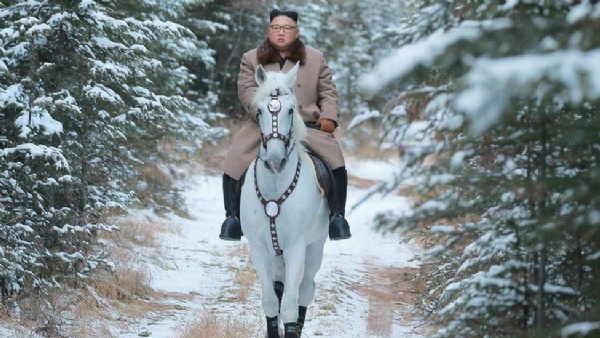 Leader Kim stood there cheering and smiling, surrounded by officers and his sister and close adviser Kim Yo Jong by his side, according to footage shown on state broadcaster KCTV on Tuesday.
Korea has a rich martial arts legacy, including its indigenous sport of taekwondo, which was founded by a South Korean general who eventually fell out with the South's military-backed leader Park Chung-hee and became a frequent visitor to Pyongyang, where he died in 2002.
It is now frequently used by the North to represent its military superiority. "These troops embraced and raised by our party have proved to the entire world the power, bravery, and spirit of the Korean People's Army," North Korea's most famous presenter, Ri Chun Hee, remarked over the photos. According to state media, Kim stated on Tuesday at the Defence Development Exhibition that his country's weapons development was required in the face of "hostile" policies from the US and a military buildup in South Korea that is destabilising the peninsula.
Kim has presided over Pyongyang's forbidden nuclear weapons and ballistic missile programmes, which have resulted in a slew of international sanctions.