A youth named Arbas Khan has been arrested by Assam Police for uploading a few pictures on social media where he is seen placing a foot on the head of an ancient idol of Lord Ganesh. According to reports, the deplorable incident occurred in a religious place in the Tengalangso region of West Karbi Anglong district near Nagaon, Assam, where locals offer prayers to Lord Ganesh.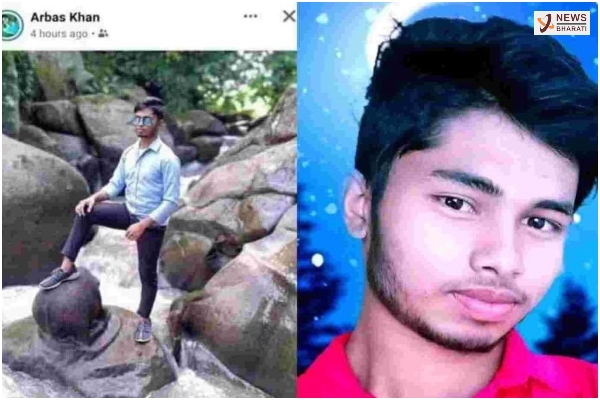 The idol is placed in the midst of a stream named Arlong Kund in Tengalangso, and there is also a temple dedicated to the Hindu deity at that place. In pictures posted on social media, the accused is seen posing with one of his legs on the head of Lord Ganesh's stone idol. He is also seen wearing shoes.
After the image appeared on social media, it created outrage among the people in the area. Several local organisations condemned the act and demanded strict action against the youth, including Bajrang Dal and Karbi Students Union. They held a demonstration demanding the arrest of Arbas Khan, where they carried the hard copies of the photo uploaded by the youth.
The members of the Ganesh Mandir committee also condemned the despicable act and approached the Baithalangso police station with a complaint against the youth. Speaking to the local media, one of the Temple committee members stated: "This act of hurting the sentiments of Hindus cannot be tolerated and will take legal action against him."
.
.