And it is indeed a 'Ghar Wapasi' moment for Air India as the Tata Sons have got back the Maharaja, 68 years after ceding control of the national carrier that was founded by J R D Tata in 1932. Tata Sons finally won the bid to acquire Air India for Rs 18,000 crore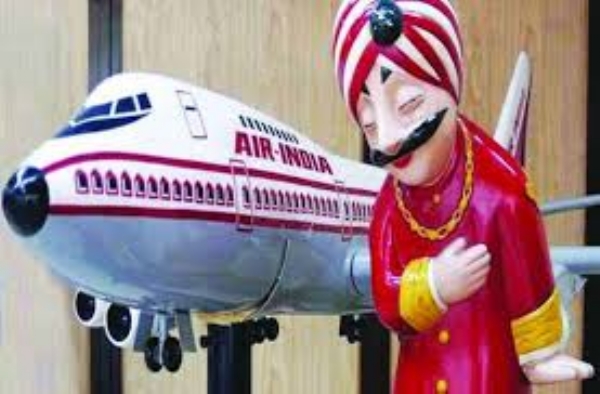 The Secretary, Department of Investment and Asset Management, (DIPAM), the Government of India, made an announcement on Friday. While briefing the press, DIPAM announced that Talace Pvt Ltd, a wholly-owned subsidiary of Tata Sons Pvt Ltd, has been chosen as the winning bidder for Air India.
As informed by the DIPAM secretary Tuhin Kanta Pandey said, the EV quote by Talace was Rs 18,000 crores, which includes debt of Rs 15,300 crores and a cash component of 2700 crores. It is expected that the handover to the Tatas will be concluded by December 10, said DIPAM Secretary.
Also, the winning bidder will retain all employees of Air India; there will be no retrenchment for the first year, said Civil Aviation Secretary Rajiv Bansal. "After one year the Tata Group will have the option to offer a voluntary retirement scheme to the employees," Bansal said.
Air India's combined debt as of August 2021 was Rs 61,562 crore. The debt to be taken over by Tatas is Rs 15,300 crore. This means the government will be left with Rs 46,262 crore of Air India's debt after the privatisation process is complete. This debt will remain with Air India asset holding company.
The DIPAM secretary further said that Tatas can not transfer the Air India brand, logo for 5 years. If at all they decide to sell the company after five years, then it has to be to an Indian person, he added.
Minutes after Tata Sons regained control of the government airline - nearly 70 years after its nationalisation, Tata Son's chairman emeritus Ratan Tata today tweeted an old photograph of the company's former chairman JRD Tata getting down from an Air India aircraft and said 'Welcome Back, Air India.'
"The Tata Group winning the bid for Air India is great news! While admittedly it will take considerable effort to rebuild Air India, it will homefully provide a very strong market opportunity to the Tata group's presence in the aviation industry," the chairman emeritus of Tata Group further said.
It is notable here that Air India was initially established and owned by Tata. During Nehru's regime in 1953, the government of India had nationalised Tata Air Lines and had operated it as domestic carrier Indian Airlines and international carrier Air India. Tata Air Lines was launched by JRD Tata, the visionary industrialist in 1932.
JRD Tata was opposed to the idea of the government nationalising the airline. JRD Tata had even stated famously that Nehru has 'stabbed him in the back.
.
.