- Kinjal Yogesh Dixit
"Great things happen to those who don't stop believing, trying, learning, and being grateful."
This saying goes apt for Balan Putheri who was one of the recipients of this prestigious award presented by the President Ram Nath Kovind. But what makes him special? Putheri is visually challenged author who, despite his obvious restrictions, has managed to pen as many as 211 books on many different subjects! Many of his books are based on Lord Krishna and devotional poet Sudras.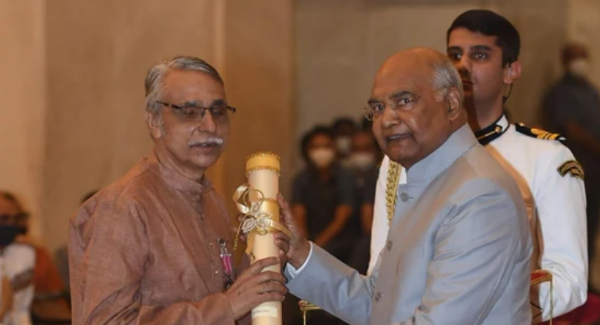 The President informed through a tweet that Balan Putheri has been conferred with the Padma Shri award for his contributions towards Indian literature and education. "President Kovind presents Padma Shri to Shri
or Literature and Education,
" President Kovind tweeted. "
In spite of being visually challenged, he authored 211 books on various subjects."
His passion towards literature when Putheri had published his first book back in 1983. By the year 1997, which was a little more than a decade later, he was found writing his 50th book named Guruvayoor Ekadashi. Unfortunately, this brilliant author lost his vision 2 years ago. But nevertheless, his passion for literature kept his zeal going, and he went on to write more such books with the help of his wife.
Even though he was starting to lose his vision, he never stopped trying to read as much as he could. He penned his first book 'Kshethra Aradhana', in 1983 after he completed MA History, from PSMO College in Tirurangadi. After he wrote 63 books, his left eye-sight began diminishing. Later on, he lost his eyesight completely. But Putheri continued writing books based on mythical and moral stories. Putheri's 200th book titled 'Sreenarayana Gurudevanum Haindava Navothanavum', was released by Dr P K Warrier, on October 19, 2017.
The writer was honoured with the Vikalanga Prathibha award of the state government in 2011. He also received Jayashree award, Suvarna Vishishta Sevaratnam Jubilee award instituted by Latin Catholic Aikyavedi, Jnanamritham award, Kunjunni award and a gold medal from Dharmasthala in Karnataka.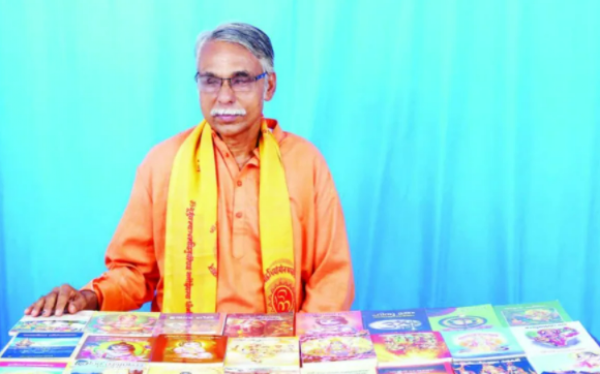 News of Balan Putheri receiving the Padma Shri honour came with heart-breaking occurrence. He was informed that hours before receiving the civilian award, Putheri's wife, Shanta, had passed away. Reports elaborate on the matter, shedding light on the fact that the wife - who had been an immense inspiration behind his literary zeal, had been battling breast cancer for a while. Moments before Putheri stepped onto the Rashtrapati Bhavan to receive one of the highest awards in the country, the author received the news that his wife had passed away.
We hope to see more of the writer's work in coming years, and that he keeps being an inspiration to everyone, to never give up on their passion, even if faced by the hardest of challenges.