New Delhi, November 15: In a major development, popular Bollywood actor and philanthropist Sonu Sood announced his younger sister, Malvika Sood's, entry into politics. As per the announcement, she will contest the Punjab assembly elections next year.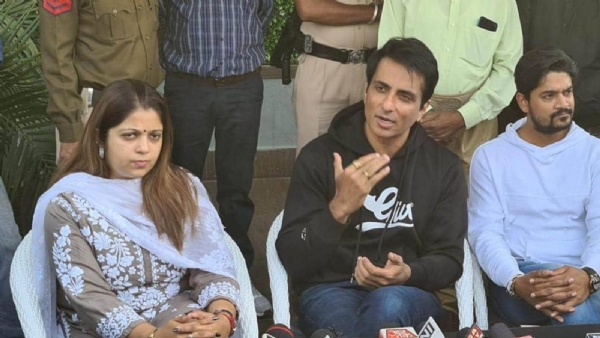 Addressing the media, the actor said that Malvika was ready to serve the people of Punjab and would contest the state Assembly polls scheduled for next year. "My sister Malvika will be entering politics. She is ready and I have seen her service to people," Sood said.
However, they have kept the suspense alive on which party she would be joining. "We have not yet taken a call about the party. Whenever the time comes, we will make sure that we let you know," he said.
Malvika Sood is most likely to contest from the constituency of Moga, the actor informed, saying that she is connected to their roots in Moga.
It should be noted that Sood had recently met chief minister Charanjit Singh Channi. Earlier to that, the actor had also met Delhi Chief Minister Arvind Kejriwal, who declared him a brand ambassador for a "Desh ka Mentors" programme for school students.
Malvika Sood Sachar is a prominent philanthropist in Moga town, known for her social work in the education, employment, and health sectors. Malvika and Sonu together run the Sood Charity Foundation in memory of their late parents Shakti Sagar Sood and Saroj Bala Sood. Malvika Sood is an engineer by education and she runs an IELTS coaching centre in Moga and provides free English coaching to needy students.
.
.