New Delhi, Nov 15: Amid the recent incidents of stone-pelting in various cities in Maharashtra during the protests against the communal violence in Tripura, the Vishva Hindu Parishad (VHP) demanded a ban on Muslim organisation Raza Academy.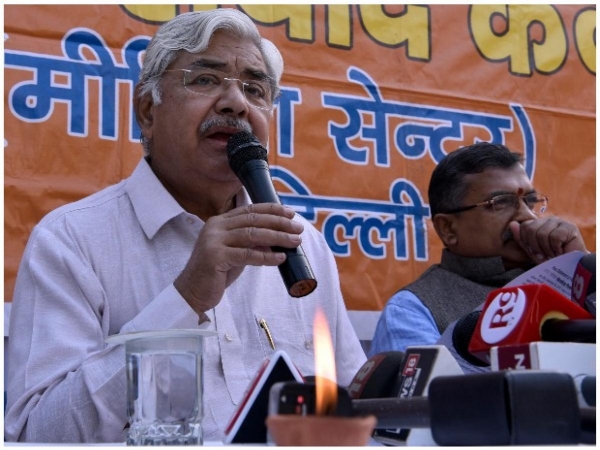 "Raza Academy has a history of inciting anti-Hindu violence. The anti-Hindu violence in Maharashtra, which started after Friday (November 12) prayers, was also called by the Raza Academy. So, the Vishva Hindu Parishad (VHP) demands a ban on Raza Academy and other such extremist organisations", VHP General Secretary Milind Parande said.
He added it was very unfortunate that attacks on Hindus are happening when there is a Shiv Sena led government in Maharashtra. He demanded that the Maharashtra government make rioters pay up for the damage caused to public and private property during the incidents of stone-pelting on Friday.
In the cities of Maharashtra, communal violence has been going since Nov 12 when protests against the alleged violence in Tripura turned violent. In Nanded, the Raza Academy had called for a sit-in protest. Some of the youths were stopped by the police when they made an attempt to enter mixed-residential areas, subsequently they resorted to pelting stones at the police.
Also Read: Anti Hindu riots, stone-pelting reported during protests against Tripura violence in three Maharashtra cities
Following the violence, BJP MLA Nitesh Rane had declared that he will lodge a formal complaint against Shiv Sena leader Arjun Khotkar and the Raza Academy for "provoking" riots in the state and the consequent "looting" of Hindu shop owners. He has described the group as a "terrorist organisation" who have been involved in numerous incidents of violence in the past. He also called for the Maharashtra Government to ban the outfit.