Mumbai, November 17:
Bollywood actor Kangana Ranaut has once again sparked controversy with her thoughts on India's battle for independence against British rule. This came after the actor said last week at a summit that India's independence was a 'bheekh (handout)'.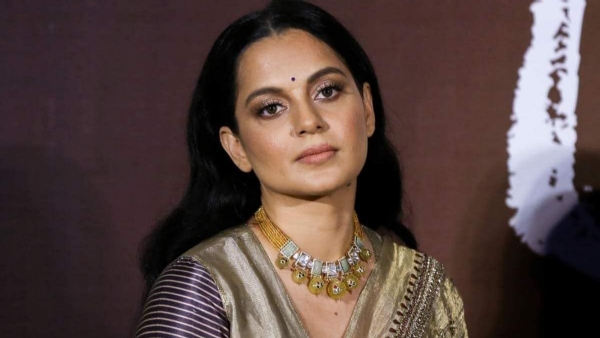 Taking a dig at Mahatma Gandhi, she added, "Those are the ones who taught us, if someone slaps you offer another cheek for one more slap and that is how you will get aazaadi. That's not how one gets aazadi, one can only get bheekh like that. Choose your heroes wisely."
Kangana further claimed that Gandhi "never supported" Bhagat Singh or Subhas Chandra Bose. "So you need to choose who you support because just placing them all in one box of your memory and every year wishing them all on their birth anniversaries is not enough."
Earlier, She claimed that India got real Independence after 2014 when PM Modi led BJP government came into power. Taking to her Instagram Stories, she shared an old newspaper article and wrote, "Either you are a Gandhi fan or Netaji supporter. You can't be both, choose and decide." The newspaper had an old article from the 1940s with the headline, 'Gandhi, others had agreed to hand over Netaji.
Legendary actor Vikram Gokhale too, supported Ranaut's remarks. He said, "I agree with Ranaut's statement. We were given freedom. Many people were just mute spectators when freedom fighters were hanged (during the British Raj). These mute spectators included many senior leaders. They didn't save the freedom fighters who were fighting against the British."