New Delhi, November 25:
PM Narendra Modi, on Thursday, laid the foundation stone for the Noida International Airport. The airport is being developed by Yamuna International Airport Private Limited (YIAPL), a 100% subsidiary of project's Swiss concessionaire Zurich International Airport AG.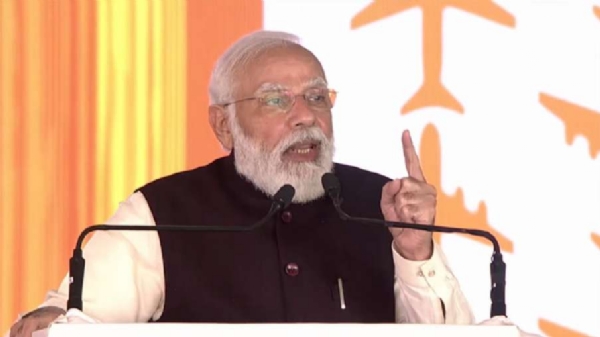 YIAPL is developing Noida International Airport under PPP model, in close partnership with Government of Uttar Pradesh and Government of India. The airport is spread over more than 1300 hectares, and the completed first phase of the airport will have a capacity to serve close to 1.2 crore passengers a year. The work on it is to be completed by 2024.
The airport will be located 72 km from Delhi's Indira Gandhi airport, and about 40 km from Noida. The airport is being made in line with PM's vision of boosting connectivity and creating a future-ready aviation sector and help establish UP on the global map.
This inauguration will make UP the only Indian state with 5 international airports. India's first net zero emissions airport will also have provision of multi-modal seamless connectivity. The projected cost of the proposed project is estimated to be Rs 15000- 20000 crore. The development of the first phase of this airport is being done at a cost of Rs. 10,050 crore.
This Yogi Adityanath-led-Uttar Pradesh govt has also allocated Rs. 3,301 crore for the rehabilitation of people who were displaced due to ongoing construction of Jewar airport.