Panaji, November 25:
The annual Sunburn Festival which takes place in Goa stands cancelled this year. The Goa chief minister, Pramod Sawant, made the announcement and stated that no permission has been given for holding the festival this year - which welcomes attendees from all across the country, and even the world.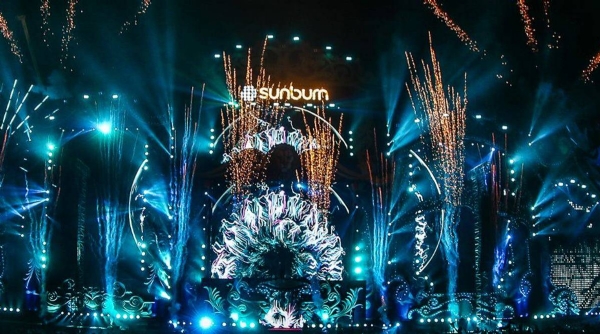 During a press conference, the CM told the reporters, "We have not given permission to Sunburn to hold the festival this year. I have already passed the file stating this."
The decision comes as India continues to do its bit to contain the Covid-19 virus. Earlier this year, the Goa tourism minister, Manohar Ajgaonkar, had said that permission had not been granted for the Sunburn EDM Festival, but that the organisers had applied for it.
It seems as though there was some miscommunication regarding the status of the festival, for on the official Sunburn Twitter page, the last tweet shows the announcement of the first headliner for the Sunburn Goa 2021.
Also Read | Anurag Thakur to inaugurate five day Himalayan Film Festival at Leh on September 24
In a tweet on November 17, the Sunburn organisers announced, "Life hasn't been easy for anyone in the recent past, but trying to do a music festival is another thing. We want to still do it, because we want to live, because we miss the energy, the happiness, the music and the dance… This year is going to be different… But it is Sunburn. The same music, the same energy, the same production and the same vibe."
The music and dance festival is the celebration of certain genres of music like the EDM. It has been held in the state for the last 15 years.