Palakkad, December 17: Kerala police investigating the murder case of RSS worker Sanjith, on Thursday raided offices of the Social Democratic Party of India (SDPI) and the Popular Front of India (PFI) in the Palakkad district.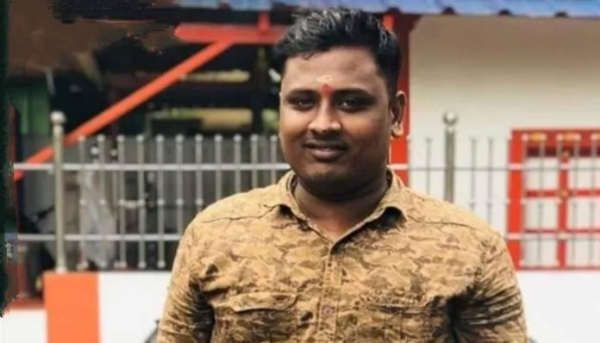 Th
e police raided
SDPl-Popular Front offices in Nenmara, Cherpulassery, Shornur, Puthunagaram, and Athikkode region. Police sources indicated that some incriminating pieces of evidence were recovered in the raids.The police sources said that Thursday's raids were part of a move to strengthen the investigation. They were hopeful of catching the culprits soon.
A Rashtriya Swayamsevak Sangh (RSS) worker was hacked to death in Kerala's Palakkad district on 15 November. The incident took place at Elappully in Palakkad district at 9:30 in the morning. He was traveling with his wife on a motorbike when he was brutally attacked by the SDPI members. Reports suggest that the assailants came in a car.
So far, the police have arrested three members of the Popular Front of India in the Sajith murder case. Five people are yet to be found, including three who were directly involved in the crime. Abdul Salam, a resident of Nenmara, Jafar, a resident of Kozhinjampara, who was directly involved in the murder, and Nisar, a resident of Ottapalam, who helped the accused to escape, was arrested.
.
.