Mumbai, December 21:
It all started with a harmless tweet, but soon escalated into a Twitter spat. Author Chetan Bhagat and actor Ranganathan Madhavan had a back-and-forth squabble on Twitter, which was soon revealed to be a publicity stunt for the new Netflix show Decoupled.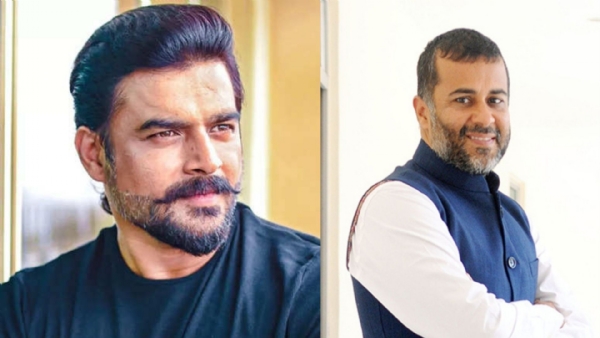 In it, Madhavan plays the second-bestselling author in India, and Chetan Bhagat, plays himself, having a special appearance. They are shown as rivals in the show.
It began when Chetan Bhagat responded to a tweet from Netflix India, asking to choose between books and movies. Bhagat responded to the tweet saying, "My books, and the movies based on them," and that, in turn, led Madhavan to say that he preferred movies to books. Bhagat replied: "Have you ever heard anyone ever say the movie is better than the book?" To this, Madhavan shot back: "YES! 3 Idiots."
3 Idiots is a hit film from 2009 which starred Madhavan as an engineering student. It was based on Bhagat's novel Five Point Someone. Bhagat then replied, "You're flaunting 3 Idiots to ME? Don't try to preach to the choir, maybe you should go actually read my books."
Chetan responded to his tweet, saying Madhavan shouldn't try preaching to the choir. He then asked the actor to go and read books. However, Madhavan quipped why he was featured in his show Decoupled when he was biased towards books. Bhagat said, "HAHAHAHAHA, what an unsubtle plug, maybe it's just me, I prefer a Pulitzer over a pan masala branded award show", to which Madhavan replied, "Well I prefer the 300 Crore Club over Bestseller."
The duo ended their online squabbling on a positive note, with Bhagat praising Madhavan for his writing skills. He wrote, "WOW, if this was your writing test, I'd say you passed. But honestly, what did you think about my Netflix debut?" To this, Madhavan replied, "I say just like your books, you are also better on the big screen! Hahahahaha.. actually you were Brilliant bro."