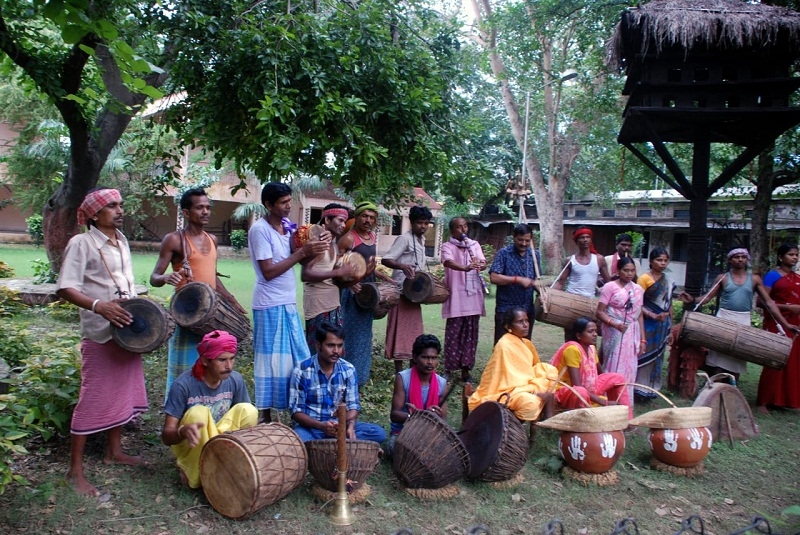 Jajnati people living in Abujhmad area of Narayanpur district of Chhattisgarh
Narayanpur (Chhattisgarh), Dec 26: The
janjati
people inhabiting Abujhmad area of Naxal-affected central Indian state of Chhattisgarh have launched a movement for ban on religious conversions blatantly carried out by the Christian Missionaries in their area under the guise of social work.
The poor, nature loving janjati people were forced to take to street due to alleged inaction of the government, administration and the police in curbing such conversion attempts by the Christian missionaries in their areas, a report said.
This movement was started by the janjtis of 10 Gram Panchayats in Abujhmad. They have warned the local administration that, if the conversion of janjatis did not stop, there would be a fierce agitation.
Earlier, the villagers held a meeting to discuss this issue. They said that their movement was aimed at saving their indigenous culture, tradition and religious practices and they will not spare the conspirators.
The villagers said that due to conversion incidents of disputes and conflicts have increased in their area. Moreover, the converted janjati people continue to get the benefits of reservation at par with those non-converted. Recently in an incident in Alnar village in Abujhmad some converted tribals thrashed a Hindu tribal youth. He sustained serious head injuries.
This incident infuriated the local people who gathered in Akabeda village to raise their voice against conversion. They also demanded to stop giving the benefits of reservation to the converted tribal persons.