New Delhi, Dec 28: In a huge development, German police have arrested a prominent member of unlawful organization Sikhs for Justice (SFJ) Jaswinder Singh Multani, who is linked to the Ludhiana District Court Complex blast case. He was also hatching a conspiracy to target locations in Delhi and Mumbai. He was held in Germany on December 27.
An explosion took place in the district courts complex in Ludhiana on December 23, killing one person and injuring six others, triggering a high alert in the state.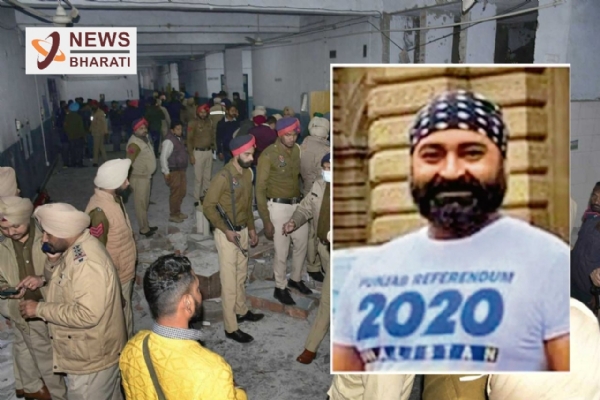 According to the reports, Multani was arrested by the Federal Police from Erfurt in central Germany after the Narendra Modi-led government requested German authorities to arrest the pro-Khalistan radical who has links to Pakistani. Apart from this, he has been involved in smuggling of arms and ammunition from across the border into Punjab.
Notably, Multani, a 45-year-old is a close aide of SFJ founder Gurpatwant Singh Pannu (founder and self-styled chief of the banned pro-Khalistan outfit), and is involved in separatist activities, reports added.
Multani is also closely connected to Khalistani leaders, including Hardeep Singh Nijjer, Paramjit Singh Pamma, Sabi Singh, Kulwant Singh Mothada and others, as per reports. He has been accused of smuggling weapons and ammunition from Pakistan to Punjab.
Also Read: Pak-backed Khalistani terrorists behind Ludhiana court blast: Intelligence inputs
As per an official quoted
by Hindustan Times,
he came on the radar of the security agencies for arranging and sending weapons including hand grenades, explosives and pistols from Pakistan to Punjab with the help of Pakistani operatives. The official further added that Multani was planning to carry out terrorist attacks in Punjab using the consignment he smuggled from Pakistan.
Earlier, it was reported that intelligence agencies are reportedly claiming that they have got strong inputs of the involvement of a Khalistan-supported group backed by Pakistan's ISI in the planning and execution of the court blast.