What did you achieve when you were 21? Did you leave home to follow your passion? Did you win a medal for the country? Were you serving in Indian Armed Forces? Were you a student or businessman? This question had created a buzz all over Twitter! From the Twitteratis sharing jokes to seriously listing out their achievements at the young age, the social media platform was buzzing with interesting activity. But why did they started to list out these things on the micro-blogging giant? Was it because some celebrity did this? No!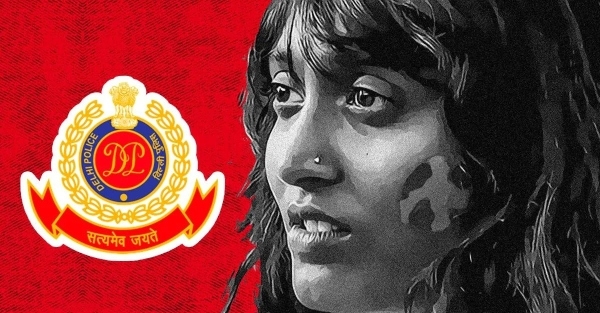 This comes after
Delhi Police
had arrested a "21-year-old" climate activist
Disha Ravi
from
Bengaluru
in connection with
Greta Thunberg
's Toolkit conspiracy case that exposed Khalistani propaganda behind the global campaign to defame India. Soon after her arrest, Delhi Chief Minister
Arvind Kejriwal
tweeted, "Arrest of 21 yr old Disha Ravi is an unprecedented attack on Democracy. Supporting our
farmers
is not a crime (sic)."
However, most of the netizens were mature enough to understand this perspective and speak against such anti-national propaganda. A netizen named Saurabh Singh wrote, "At 21, I did my first Startup while being in college. With zero investment, Hired a staff of 11 people and set up my own office space in South Delhi."
Divyanshu Patel said, "At 21 I was allocated CRPF as assistant commandant to serve my country". Rishikesh Ligade tweeted, "At 21, Hima Das appointment as DSP by the Assam government she will serve interest of India. She is first Indian athlete to win a gold medal in a track event. At 21, Disha Ravi has been arrested for conspiring to bring India down". Another Twitterati wrotes, "At 21, Ankush Thakur from Himachal gave supreme sacrifice in Indo-China clash at LAC last year guarding our borders. At 21, Disha Ravi has been arrested for conspiring to bring India down. Choose your hero wisely.
But, this arrest did not go down well with the "liberals". This was followed by a meltdown in the liberal sections of social media. They cited the young age of the so-called activist in order to mock the decision of the police to arrest her. It certainly makes one think that because she is 21-year-old (not exactly a child), is she not supposed to face any penal action? However, liberals think she is free to do anything which is dangerous to our "democracy" and create or edit a toolkit that promotes enmity and acts prejudicial to maintenance of harmony.
It is not the first time that liberals have found some loophole in such matters. For Safoora Zargar, accused in the Delhi Riots case, it was her pregnancy. For Vara Vara Rao, it was claimed that he is too old. And now, for Disha Ravi, it's that she is too young. It is not "intellectual" to have a debate on this age issue because in India, a 21-year-old person is authorized by the Indian Constitution to vote and earn or let's us say even get married. The person can make his/her own decision as he is an adult!