Bengaluru, February 23: In a bid to encourage the E-mobility, Karnataka government has decided to replace 50% of all its govt vehicles with electric vehicles over the next 2-3 years. Deputy Chief Minister Dr. CN Ashwath Narayan, who is also minister for IT\BT and S&T, announced that news at a virtual panel discussion on the future of sustainable mobility. He said," We will replace 50 percent of all petrol/diesel government vehicles with an electric version to encourage e-mobility and reduce air pollution.'"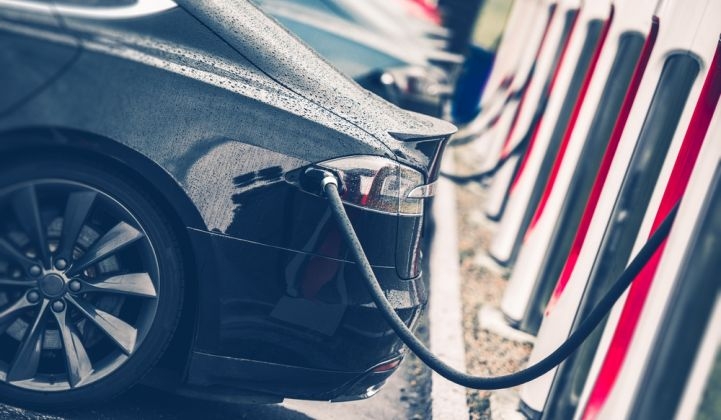 Further he informed that the government is looking forward to partnerships and concrete strategies with the US in the E-mobility space. Talking about the charging infrastructure, Narayan said, the state government will improve and expand the infrastructure for electric vehicles at public places, set up dedicated parks for e-cabs, and making EV-charging points mandatory. " As the absence of charging points in cities and towns is a major constraint, the state government is working to increase them for promoting greater use of e-vehicles," he said.
He added battery-charging points would be set up in high-rise buildings, at metro rail stations, malls, IT parks, and apartments for powering electric vehicles, including cars and buses. "Electric charging points will also be installed on state/national highways between Bengaluru and Mysuru, Chennai, and other cities and towns across the state," he added.
Besides this, he also said that the government is also planning to set up a high-tech Karnataka Electric Mobility Research and Innovation Centre in this tech city for creating an ecosystem for e-mobility in the state. "E-vehicles will be safe, sustainable, and affordable. As India is a power surplus country, EVs will improve energy utilisation," added Narayan.
With that Karnataka, the government has become the 1st state government to announced the initiative. The central government is trying hard to boost E-mobility in the country. Last week the government has also launched the "GO Electric campaign" to create awareness of the benefits of e-mobility. According to the government, the "Go Electric" campaign is an important initiative as it would be an important step towards a cleaner and greener future and help in reducing the import dependence of our country in the coming years.
.
.