Agartala, Feb 23: In a first, Tripura has constructed has its first-ever plastic road by using non-recyclable plastic waste under Agartala Smart City Limited (ASCL) project. "The road has been constructed with the aim to reduce plastic waste and make the environment plastic-free", said Tripura Chief Minister Biplab Kumar Deb.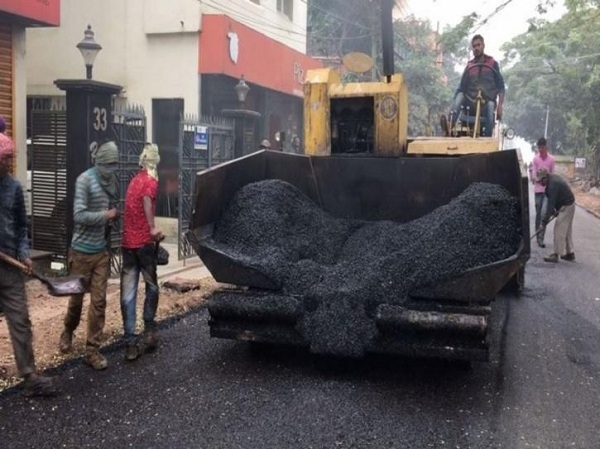 Speaking to news agency at the inauguration of the first such road, Tripura Chief Minister Biplab Kumar Deb said, "This is for the first time in Tripura that waste plastic was collected and recycled, and used in constructing a 680 metre long road in front of the Women's College near BK Road in Agartala. This is a first-of-its-kind initiative in Tripura and through this, I would like to set an example of how plastic waste is reduced by putting it to judicious use. This initiative is a beautiful example of how we can make our environment plastic-free and use plastic waste in public welfare projects."
The CM, in July 2018 review meeting, had asked AMC officials to construct at least 500 metres of a road using waste plastic to reduce pollution. "The chief minister wanted to have a plastic road in the state as a model. We had requested the PWD, but they expressed their invalidity saying they don't have the expertise," West district magistrate and Agartala Smart City Limited Director Yadav said.
The BK Road from Boys Budhjung School to women's college, which is over 680 metres has finally been turned around into a plastic one. The top layer, which is around 9 inches thick, was removed so that the road does not become higher. It is a mixture of bitumen and plastic which is used at a 40: 60 ratio at a cost of around Rs 70 lakh on a trial basis.
CM Biplab added that this is just a trial but in the coming days, more such plastic roads will be constructed to reuse the plastic waste generated. He also stated that generally, plastic which has high usage in our daily life is a menace as waste, that affects environmental quality and ecosystem health and globally scientists and environmentalists are worried about unmanageable plastic pollution.