Savarkar was no ordinary revolutionary, but was a perfect poise of intellect and rebel. Unfortunately, all that today people can do to know about him or what usually people prefer to do is that they google him and read all that comes forth them. What google provides to read about Savarkar is no less than an insult of the sincere and selfless efforts that Savarkar took to free his motherland from the cuffs of the British. None the less, there is one small piece of poetry penned down by him, that gives every little detail of his mindset and personality.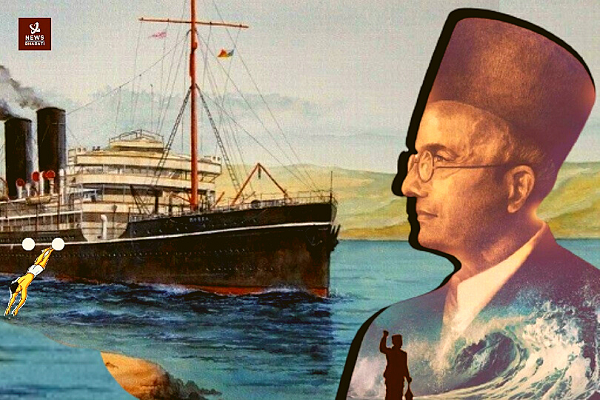 It is rightly said that
"you can kill the revolutionary but you cannot kill the revolution."
India, just like any other colonized country was fighting its struggle to attain swarajya ever since late 1800's and this struggle gave birth to so many revolutionaries. Each one with a different story and a different path, but all leading to only one destination of an India freed from the clutches of the British Raj. Vinayak Damodar Savarkar was one such young Indian lad who dreamed of a free India and fought hard to achieve his dream.
Ideological differences have always existed among Indians and no one better than Savarkar has been at the centre of it. Whatever differences exist, but they should not take away the dignity of the revolutionaries of the Indian Freedom Struggle whose ideals laid the basis of our war against the British. It is definitely easy today, to criticize the work of the rebels who ignited the fire of revolution among the Indian masses but without even an attempt to understand their mindset and thoughts would be unfair. And that can happen without even investing much time.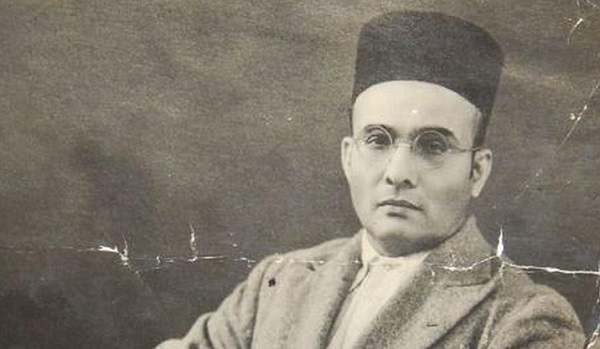 Veer Savarkar was one of those faces of the Indian revolution in England who was leading the struggle not only with actual rebellious acts but also by implanting rebellious thoughts in the Indian youth. He was an effective writer and it was evident from the copies of translations that he used to send India from India House in London. Savarkar would select appropriate books from around the world that were written in the wake of revolution in their respective countries, translate them in Indian languages and then supply them to India to regulate the message to stand against the British among the Indian youth. His writing was so effective that the British,at times, were compelled to ban his books in India, due to the fear of growing unrest in India because of the content.
Revolutionaries are often good poets and so was Veer Savarkar and any piece of poetry speaks volumes about the thinking of the poet. Therefore, in order to understand Savarkar's thoughts, it is necessary to understand the depths of metaphors he has put forth through his poetry. One such effective poem penned down by Savarkar is 'Sagara Pran Talmalala.' The poem, if comprehended to the core ideas that Savarkar talks about, has the potential to portray the character sketch of Veer Savarkar. 'Sagara Pran Talmalala' has been composed musically as well today and listening to the song gives us goosebumps because of the level of patriotism observed in the song. When Savarkar was parted from his mother land to secure the sovereignty of his country and was living in England, it happened several times that he broke due to his longing for his mother. And when he says 'mother' in his poems, he talks about his mother land and not the mother who gave him birth. That is the level of commitment we observe in Veer Savarkar's actions.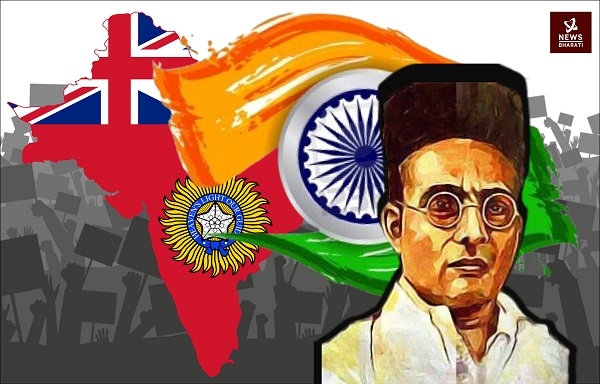 Savarkar had written 'Sagara Pran Talamalala' when he was living in England and after number of actions that he took to ignite the fire of rebellion in India against the British, it had become a sure shot fact for him that now he might not get back to his mother. He might not get a chance to get a glimpse of his mother before he breathed his last breathe for his mother. Savarkar pours his heart out in the poem and that is why, the poem speaks volumes about his personality and mindset. To take up the path of revolution itself is an extraordinary and unusual thing as the path is destined to a miserable life. Therefore, when a person with a mind as strong as that of Savarkar, who has voluntarily accepted such a walk of life merely for the love for his motherland, breaks down and starts to lose hope to repatriate with his mother land, the reason has to be something that severe.
People who are enjoying freedom presently and are living in a free country that India is today, without even getting a glimpse of what the struggle was that India has went through to achieve it, happen to vaguely claim Savarkar with the harshest of tags. But what Savarkar shares through 'Sagara Pran Talamalala' can bring down the curtains that have covered the people's vision with a narrative driven out of an ideological motive that has kept a hard core patriot like Savarkar away from the people.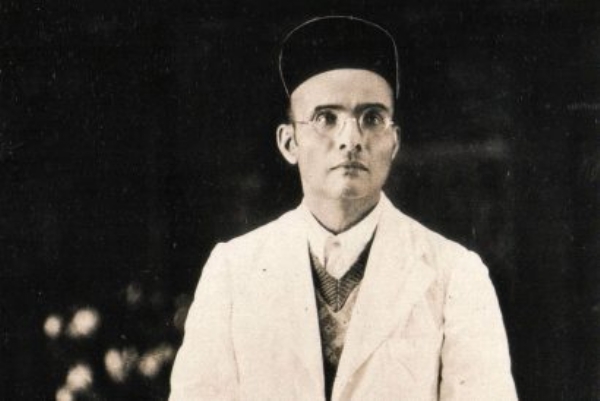 In an emotional moment, through the poem Savarkar talks to the sea ans says,"When I was there (in India) at that time, you said to me in a friendly way, just like a friend tells another friend, let's go for a walk, in another country. At the same time, I wondered if my mother would feel the longing." He asks the sea, "But you promised her that since you are the one who knows the way, you will guide me and carry me right on the back just like the ship is carried on the surface of the sea." Savarkar says to the sea, "I believed in your word as you are all over the world, so the belief that you will have the experience of the world and because of my desire to have a beautiful experience of the world I left my mother, only to be fooled by you." Savarkar complains the sea, "I had told my mother that I would be back soon. But I don't see any hope of that happening."
Saddened by the longing for his motherland, Savarkar further says in his poem, "I remember the love of mango trees in my country, the flowering creepers and small yet fragrant roses. The big roses here don't have the same fragrance and the people here lack the sweetness and shade that the elders in a family provide, just like a huge mango tree.I cannot find love here like it was in my country."
"Savarkar says, "I don't seek for power but even exile feels pleasant in my own land. Even if I am to be imprisoned, may that be India but the turn of events suggest that at some point soon, I will be taken anywhere else but my country." This part of the poem, specifically speaks out loudly about the thoughts that would be going on in Savarkar's mind when he was away from his mother. These lines are evident of his love for his mother and his patriotism."
India, even in today's time implements the ideals that make India a more liberal country. Today India is talking about Atmanirbharta by boycotting most of the Foreign products in daily use and support Indian goods. The ideal was first put forth by Veer Savarkar when during the establishment of Abhinav Bharat, he organized a bonfire of the British goods. Veer Savarkar is the most misinterpreted face on Indian unrest against the british. Although we follow his ideals even today, it is highly underacknowledged. But as t is said, revolutionary may die but the revolution won't. Savarkar is alive withinn every Indian, as the spirit of Indianness.