New Delhi, March 13: Creating the history, for the first time since 75 years of India's Independence, the Indian Tricolour flag hoisted at the University of Kashmir. The Flag was hoisted on the occasion of the 'Azadi Ka Amrut Mahotsav' celebrations, the 75-week commemoration of the country's 75th year of Independence.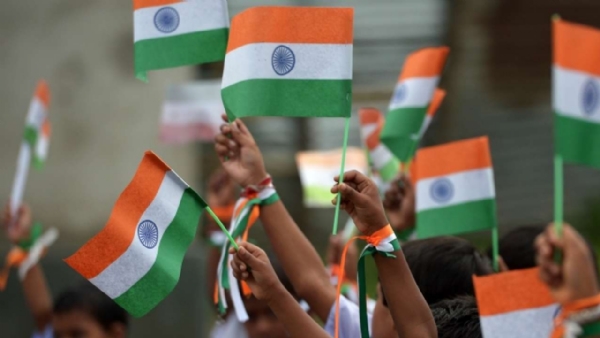 The ceremony, held in line with the objectives of the 'Azadi Ka Amrut Mahotsav' celebrations, was attended by top administrative officers including Dean Academic Affairs, Dean Research, Dean College Development Council, Registrar, Controller of Examinations, Dean Students Welfare besides Heads/Coordinators/Directors of various departments/centers of the main and satellite campuses.
It should be noted that it is the same Kashmir University where KU students staged demonstrations gainst permission to Vishal Bhardwaj for shooting a scene for 'Haider' in which the Tricolour was supposed to be hoisted saying, this can't happen at the campuses. It is one of the positive development that Kashmir has witnessed after the abrogation of article 370.
Not only in KU but tri-color also hoisted in every government school and in every educational institute in Kashmir. Apart from it, a shikara rally was flagged off by Advisor to Lieutenant Governor Baseer Ahmad Khan in the Dal lake.
Apart from it, Lieutenant Governor Manoj Sinha visited Bagoona in Samba and paid his respects to the first recipient of Maha Vir Chakra, Brigadier Rajinder Singh on the occasion.