New Delhi, Mar 2:
In a first such initiative, the
Indian Air Force
(IAF) is all set to take part in the major multi-nation air combat exercise 'Desert Flag' along with France and the United States in the United Arab Emirates.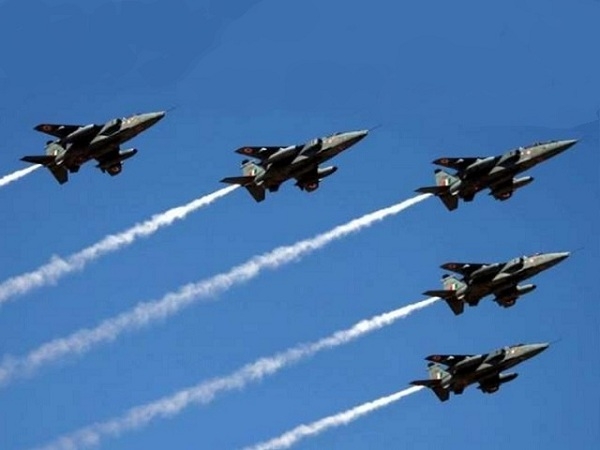 The IAF will dispatch six Sukhoi-30MKI fighters, two C-17 Globemaster-III aircraft, and around 125 personnel for the high-voltage "Desert Flag" The multinational "Desert Flag" exercise will involve ten countries including the United States (US), France, South Korea, United Arab Emirates, Saudi Arabia, Bahrain.
Besides, Greece, Jordan, Kuwait, and Egypt will be "observers" for the three-week wargames coordinated by the air warfare centre of the Al Dhafra airbase in UAE.
Desert Flag will also involve fighter jets and heavy-duty airlift aircraft of different kinds. Some of the international fighter jet participating in the exercise include French Dassault Rafales, Mirage-2000s, Russian Sukhois and American F-15s and F-16s.
The IAF had recently carried out an exercise codenamed 'Desert Knight 2021' with France over Jodhpur involving their and own Rafale fighter jets. The IAF had started the first major international wargames involving its Rafale fighter jets in Jodhpur with their French counterparts.
The French were participating with Rafale, Airbus A-330 Multi-Role Tanker Transport (MRTT), A-400M Tactical Transport aircraft and approximately 175 personnel. Besides, IAF was participating in the exercise with Mirage 2000, Su-30 MKI, Rafale, IL-78 Flight Refuelling Aircraft, Airborne Early Warning and Control System (AWACS) and AEW&C aircraft.
The IAF's participation in the multinational exercise in the UAE comes amid growing ties between India and the Arab world. Earlier, the Indian Army chief General Manoj Mukund Naravane had visited Saudi Arabia and the UAE recently to strengthen military to military ties. Meanwhile, previously UAE's Air Force tanker had provided mid-air refueling support to the Indian Rafale fighter jets, while they were being flown from France to India.