Kolkata, March 02:
And now the campaign begins! Uttar Pradesh Chief Minister, known as one of the star campaigners of Bharatiya Janata Party is on his way to kickstart his Bengal election campaign from Malda. The politician will take a public meeting in the Vidhan Sabha, while now he can say that he has entered the trail!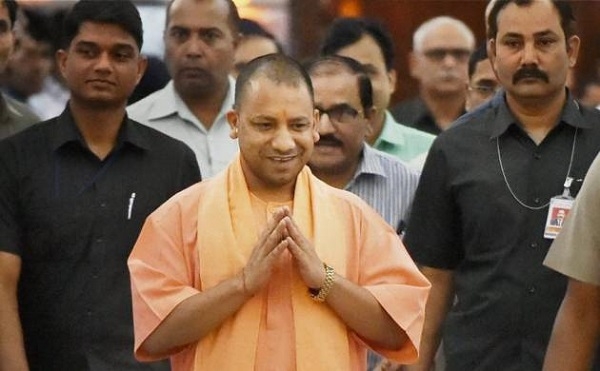 Bhartiya Janta Party has also picked local issues like illegal cattle smuggling, circulation of fake currency and more in Malda as their issues in the Bengal election. This is also the reason that this meeting by Yogi Adityanath is significant. The local cadre of BJP in Malda too is very enthusiastic about this meeting.
Earlier the day, BJP had carried out a massive Parivartan Rally to counter the influence of Mamata Banerjee led government in the state of West Bengal ahead of the upcoming State Assembly Elections was eye catchy! Hundreds of youngsters marched on the Bengal streets launching the 'Run for Modi' campaign with hordes of supporting chanting slogans from Shyambazar to Vivekananda road.
Ahead of the polls, BJP leader Amit Shah had recently launched the 'Modipara' app. IT Cell Head Amit Malviya had informed that 1.8 lakh users were on the app and that around 3.5 lakh visits were recorded. Roughly, 50% users are between the age of 26 and 35 years.
The app has been a one-stop destination for BJP's outreach campaigns and is proving successful in countering the rival TMC's app 'Didir Doot' (messenger of Didi Mamata Banerjee). As BJP makes inroads into West Bengal, Mamata Banerjee faces tough comeptition to retain her seat to power.
.
.