New Delhi, April 6: The Delhi government on Tuesday has imposed a night curfew from 10 pm to 5 am with immediate effect till 30th April, in the wake of rising COVID-19 cases.
However, the government has decided that there will be no restrictions on traffic movement during night curfew. During night curfew hours, traffic movement would not be stopped and those going for vaccinations will be allowed with an e-pass.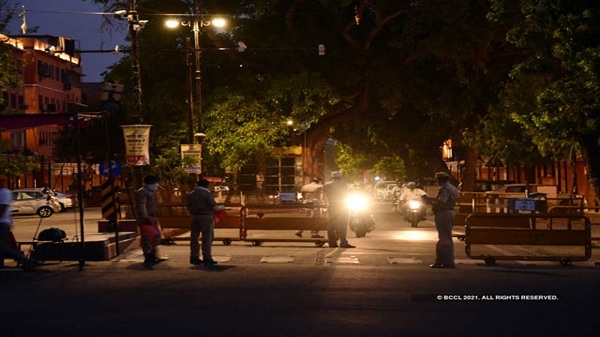 The owners of ration, general, fruits, vegetables & medical stores will be allowed one-pass, too. Also, the print & electronic media personnel will be allowed to move on e-pass.
Private doctors, nurses and other medical staff would be allowed movement with ID cards. Exceptions will also be made for pregnant women and those needing treatment.Also, passengers going to airports, railway stations & bus stations will be exempted if a valid ticket is produced.
Also Read: CDS General Bipin Rawat visits Naval Base in Karwar, briefs about Project Seabird
Buses, metro, autos, taxis and other modes of public transport will be allowed to ferry for only those people who are exempted from night curfew. The departments providing essential services will be remained exempted. The night curfew was being enforced to check the movement of people, not essential services, the Delhi government said in its order.
On Monday, Delhi recorded 3,548 fresh cases and 15 deaths.
Also Read: COVID-19 halts sporting events AGAIN! All domestic badminton tournaments postponed
States like Maharashtra and Rajasthan have also launched night curfews to restrict movement in the middle of a spike in Covid cases across the country. On Monday, the number of cases in 24 hours crossed one lakh for the first time in India. Maharashtra has announced a weekend lockdown and a tough 8 pm to 7 am curfew. Rajasthan's night curfew is from 8 pm to 6 am.