New Delhi, April 07: In a bid to commemorate the 400th birth anniversary of the ninth guru of Sikhs Sri Guru Tegh Bahadur Ji, Prime Minister Narendra Modi is going to chair the High-Level Committee on April 8. Apart from PM Modi, Home Minister Amit Shah is also going to attend the meeting.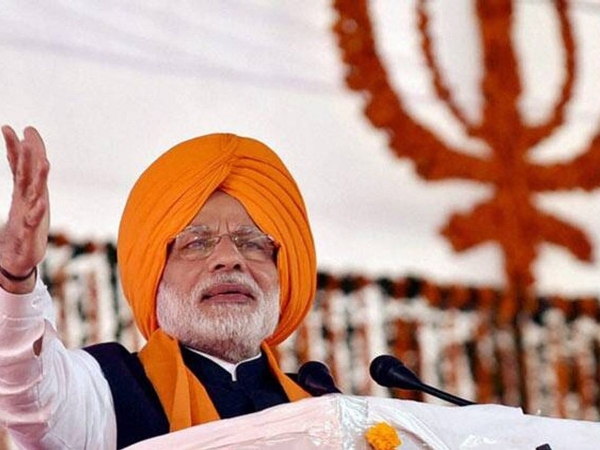 According to the PMO, the meeting will be held virtually at 11 AM on 8 April. The meeting will discuss the year-long calendar of events planned to mark this special occasion. The high-level committee will consist of 70 members that also include the Prime Minister as Chairman. Apart from PM Modi, the members of the committee include former Prime Minister Manmohan Singh, Lok Sabha Speaker Om Birla, Union ministers Rajnath Singh, Amit Shah, Nitin Gadkari, Nirmala Sitharaman, Hardeep Singh Puri, Punjab Chief Minister Amarinder Singh, chief ministers of Haryana, Bihar, Uttar Pradesh, West Bengal, Tamil Nadu, Maharashtra, Uttarakhand, Himachal Pradesh, Odisha, and Rajasthan.
Other members include Congress leader Ghulam Nabi Azad, Akali Dal leaders Parkash Singh Badal, Sukhbir Singh Badal, SGPC president Gobind Singh Longowal, former chief of Indian Army J J Singh, former chief of Indian Air Force Birender Singh Dhanoa, and sportspersons Milkha Singh and Harbhajan Singh. Union Home Secretary Ajay Kumar Bhalla will be also the member secretary of the high-level committee.
Last Year, Punjab Chief Minister Amarinder Singh also announced the state-level celebrations for the 400th birth anniversary of Guru Tegh Bahadur to be held in April-May 2021.
Guru Tegh Bahadur was the ninth of ten Gurus who founded the Sikh religion and he was head of the followers of Sikhism from 1665. Guru Tegh Bahadur was brought up in Sikh culture and trained in archery and horsemanship. He was also taught the old classics such as the Vedas, the Upanishads, and the Puranas.
He is best known for protecting Sikhs and Hindus from a 17th-century law that forced them to convert to Islam. He is known for making long journeys across the country to preach Guru Nanak's teachings in places like Kashmir and Assam. After refusing to follow Islam, he was executed in the city of Delhi on the orders of Mughal Emperor Aurangzeb. He preferred prolonged spells of seclusion and contemplation. Aurangzeb beheaded Guru Tegh Bahadur on 24 November 1675, in front of a massive crowd. Gurdwara Sis Ganj Sahib in Chandni Chowk marks the place of his execution.
Government's decision to form the Committee will definitely play a significant role when a section of the Sikh community has created a brawl in the country.
.
.