New Delhi, April 07: Even after starting the vaccination drive one month after the United States, India took the pace in its vaccination drive and surpassed the United States to become the world's fastest vaccinating country. More interestingly, India has achieved this major feat in just 81 days.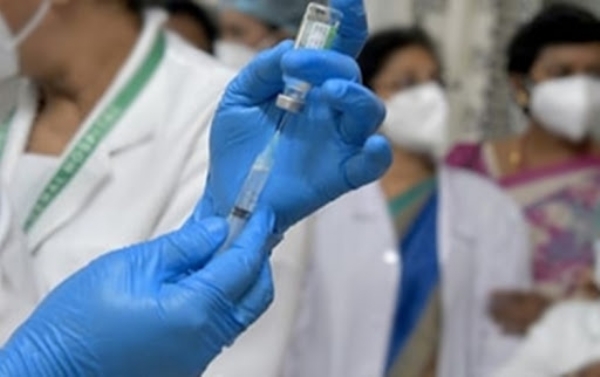 Union ministry of health and family welfare said that India had achieved this milestone with an average daily rate of 30,93,861 Covid-19 vaccine doses. The health ministry further stated that the cumulative number of vaccine doses administered in the country crossed 8.70 crores on Wednesday. More than 33 lakh vaccination doses were administered in the period between Tuesday and Wednesday morning, the ministry informed.
It should be noted, that the United States had begun there vaccination campaign on 14 December 2020 while, India started its largest vaccination drive on 16 Jan 2021.
India is not only vaccinating its people but, it is also providing vaccines to other nations. According to the External Affairs Ministry, as one of the world's largest vaccine manufacturers, India has supplied vaccines to 84 countries under its vaccine Maitri initiative. India has provided over 481 lakh doses of coronavirus vaccines to various countries, out of which 73.5 lakh doses have been supplied as grant assistance, 288.4 lakh on a commercial basis, and 119.16 lakh doses for COVAXIN.
India registered 115,736 new Covid-19 cases on Wednesday that is the highest single-day spike since the pandemic began. The ministry apprised that Maharashtra, Chhattisgarh, Karnataka, Uttar Pradesh, Delhi, Madhya Pradesh, Tamil Nadu, and Kerala witnessed a rise in the daily new Covid-19 cases. According to the Health Ministry, cumulatively, 80.70 percent of the new cases were reported from these eight states. Maharashtra alone accounts for 56.17 percent of the total active caseload of the country, the ministry said.
.
.