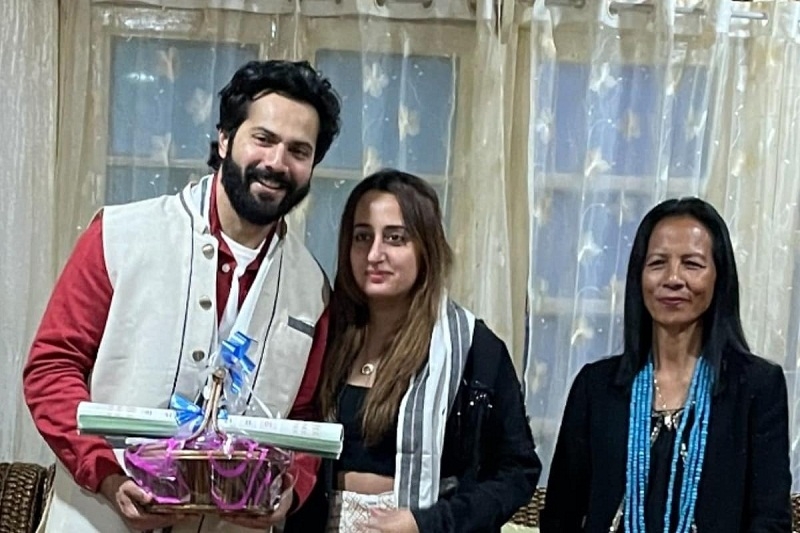 Itanagar, Apr 7: Bollywood star Varun Dhawan and his better half Natasha Dalal, came to the rescue of the fire-affected families of Triap and Longding districts of Arunachal Pradesh and donated Rs. One lakh as relief to them, official release said.
As many as 114 houses were destroyed in a fire accident at Longliang village under the Lazu circle of Tirap district on March 18. The blaze also claimed two lives. In another devastating fire incident, 40 houses were reduced to ashes at Senua Noksa village in Longding district on Saturday last.
The amount donated by Dhawan was received by Lower Subansiri Deputy Commissioner Somcha Lowang, who was on her way to Tirap to meet the fire victims and hand over the amount, along with an additional amount of Rs 2,06,809 received from a voluntary donation drive organized by the district administration in collaboration with the Apatani Students' Union.
According to Assam Tribune report, Dhawan was camping at Ziro, headquarters of Lower Subansiri district of Arunachal Pradesh in connection with shooting of his forthcoming film "Bhediya".
Earlier, Pooja Vijain, producer of "Bhediya", also contributed a sum of Rs 51,000 to the fire victims, the release added.