Kolkata, April 08: In a moment of pride for Bharat, Uttar Pradesh Deputy Chief Minister Keshav Prasad Maurya has announced that a new road in Ayodhya will be named after Ram Kumar Kothari and Sharad Kumar Kothari, the two brothers who were killed in police firing during the Ram Mandir movement.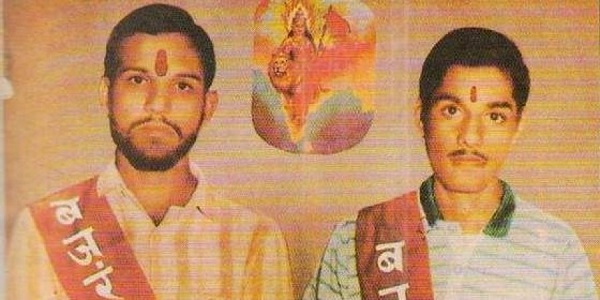 The Kothari Brothers came to Ayodhya from Kolkata to participate in the Kar Seva in October 1990. They were killed by police while performing the kar seva. Ram was 23 and Sharad was just 20 years old when they were killed.
After their death, the two brothers were hailed as the heroes and martyrs of the Ramjanmabhoomi movement. Maurya announced that he will construct a road in Ayodhya in memory of Kothari brothers. According to the report, during the election campaign in West Bengal, the Bharatiya Janata Party leaders had repeatedly exhorted voters of the state to remember the sacrifice of Kothari brothers who sacrificed their lives while agitating for the Ram Temple in Ayodhya.
It should be noted that Purnima Kothari, sister of the Kothari brothers, attended the event organised by the BJP leaders in state, and remembered her brother's sacrifices. She also thanked Prime Minister Narendra Modi for the construction of the Ram Mandir.
During the Bhumi Pujan of the Ram Mandir last year, the family members of the two Kar Sevaks were also invited to attend the event.
.
.