Kohima, May 3: The latest demand for Isolation Coaches that came from the State Govt of Nagaland has been fulfilled with the Railway swiftly deploying 10 Isolation Coaches at Dimapur. Besides, the Railways has also positioned 50 coaches at major cities of Uttar Pradesh like Faizabad, Bhadohi, Varanasi, Bareli & Nazibabad.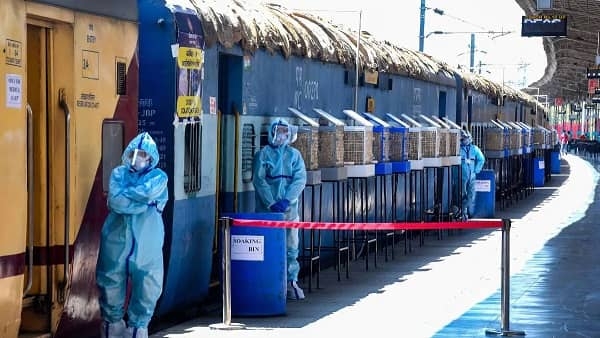 Strengthening the capabilities of the nation in the united fight against Covid, the Ministry of Railways has, amongst its multi-pronged initiatives, deployed nearly 4000 Isolation Coaches with almost 64000 beds. To work concurrently with the States and in a bid to reach out as swiftly as possible, the Railway has drawn a de-centralized plan of action empowering zones and divisions to work out their Memorandum of Agreement for cohesive action.
Accordingly, as per States' demand, at present 213 coaches have been handed over to various states for Covid care with a bed-capacity of nearly 3400 beds. The Isolation Coaches are presently utilized at Delhi, Maharashtra (Ajni ICD, Nandrubar), Madhya Pradesh (Tihi near Indore). The latest demand came from the State Govt of Nagaland Isolation Coaches. Accordingly, the Railway worked swiftly to deploy 10 Isolation Coaches at Dimapur.
With regard to the demand by the State Govt of Madhya Pradesh for 2 coaches, the Ratlam Division of Western Railway has deployed 22 Coaches with a capacity of 320 beds at Tihi Station near Indore. Besides 308 beds are available at the facility at Bhopal, where 20 coaches are deployed with an availability of 275 beds.
The govt of Assam has also requested that 150 Covid Coaches be kept in readiness at various stations. Although they have not requisitioned them, six stations Guwahati, Lumding, New Bongaigaon, Silchar, Badarpur and Dibrugarh have been suggested where these coaches can be placed whenever required.