In a huge development to the said theory of 'Christianity curing the illness' case, a new association, the Christian Medical Association Of India (CMAI) has come into picture showcasing the 'Medical Missions' by partnering with evangelists and churches in India. The Legal Rights Observatory (LRO) on Saturday has written to the Ministry of Health and Home Affairs urging to cancel its FCRA registration for spreading cocktail therapies of Christian miracles and modern medical science, allopathy paving to way of medico-religious superstitions.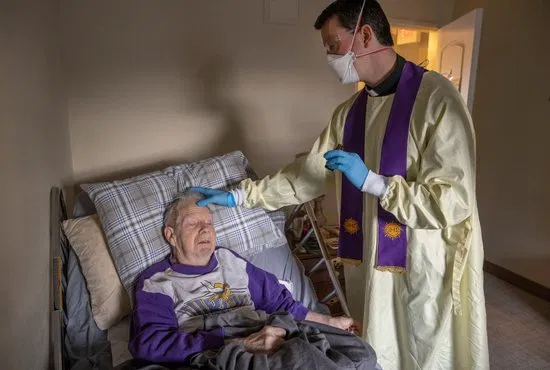 As reported, the Christian Medical Association of India has recieved Rs 83.95 cr for blatant evangelization and misusing medical science behind façade of the social service. And to the point of astonishment, Dr Johnrose Austin Jayalal, the head of the Indian Medical Association today, CMAI's trustee was silent when CMAI openly began the spread of Church superstitions.
This is also in reference to the official Facebook page of the CMAI seen promoting doctors like President of IMA Dr Johnrose Austin Jayalal and others, healthcare professionals and christian religious leaders who are up there blatantly admitting to their outright evangelization motives.
The Christian Medical Association Of India claims about showing the love of Christ to the person on the hospital bed. It is so observed that by organizing various Leadership Training programmes for Church Leaders to equip evangelists to do better in their ministry, the authoorities there are misusing medical science as a key to implement Freedom of Religion aka Christian Conversion. In one of the CMAI Doctor National Conference for Christian doctors from across India, one of the doctors, Dr Arul Anketell was heard saying, "We will go together and restore. We will see the master of breakthroughs bringing great victories. We will come with one heart and one mind to make Jesus Christ the Lord of healthcare".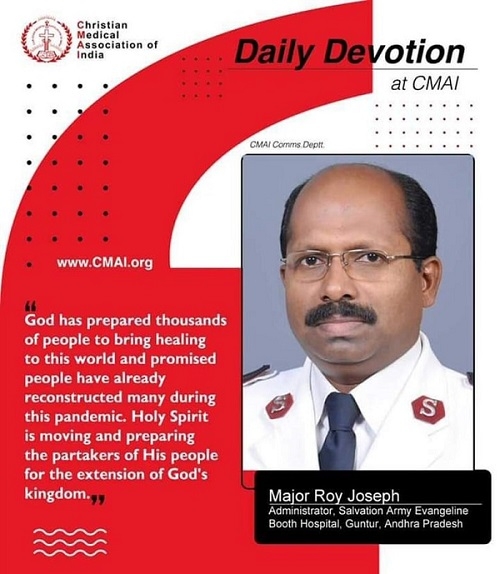 However, CMAI's actual goal remains establishing online training unit which has 3 partner-provided formal courses and other resources on Governance, Evangelism; providing Pastoral Care and Counselling to equip young volunteers and helpers to offer basic counselling of people going through spiritual crisis, noted the LRO in its tweet series. Further what remains to be observed is that a few Indian donor organizations namely Super Grip Friction Products, Viva India Trust, Tearfund, Christian Coalition for Health In India, with the same registered address as of this NGO at Delhi are contributing to CMAI as reported under its Annual Returns?
Acting as a proxy to the donor organizations like ICMDA UK, German Institute for Medical Mission, Common Global Ministries, USA, Lutheran World Relief, USA all of which are the partners of this NGO, are working towards an agenda of proselytization, it added. The Article 25(1) of the Indian Constitution guarantees the freedom of conscience, the freedom to profess, practice and propagate religion to all citizens, considered as included in the profession of the Sikh religion. This Article also provides that every religious denomination has the following rights, subject to morality, health and public order.
Further, section 12(4)(f)(vi) of the Foreign Contribution Regulation Act, 2010 does not allow the usage of the foreign contribution for personal gains or divert it for undesirable purposes. The NGO, the Christian Medical Association of India here is doing anything but violating the rules and regulation by working through its faith-based institutions and affiliates and subsidiaries. The LRO said has submitted a detailed report in this case seeking investigation and strict action against the fake notions Christian trickery mixing with modern allopathy and medical science.
.
.