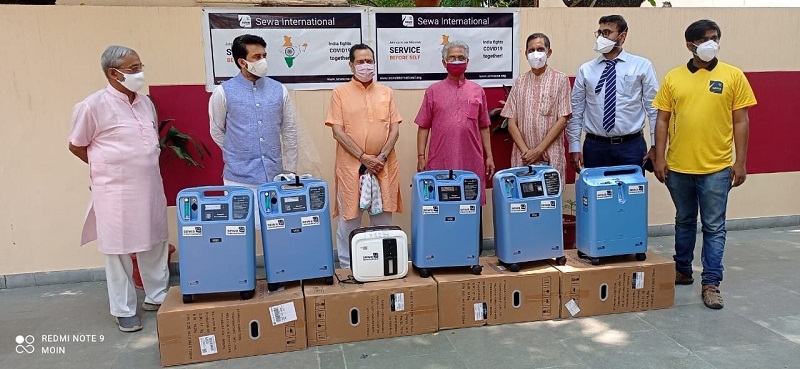 New Delhi, May 7: In association with Sewa Bharti and Sewa International, Muslim Rashtriya Manch (MRM) provided oxygen concentrators in Kashmir Valley on Thursday.
Oxygen concentrators were also provided by the MRM to Covid centre at Jamia Milia Islamia University and Jamia Hamdard University in Delhi on this occasion.
These oxygen concentrators are supplied to the MRM by Sewa Bharati which received it from the Sewa Interntional from abroad. Coordinator of Sewa International Shyam Parande played pivotal role in providing these oxygen concentrators to MRM.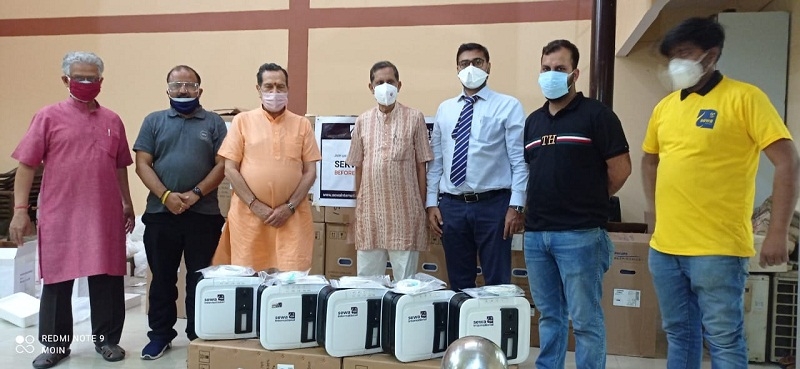 In a small yet impressive function Indresh Kumar, Patron of MRM and senior member of RSS National Executive handed over the five oxygen concentrators to the representatives of "Positive Kashmir' for starting a Covid-19 centre in the Kashmir Valley.
Three such centers will be set up in the Kashmir Valley and help for another two centers will be provided shortly, said Indresh Kumar.
In his brief address on this occasion Indresh Kumar said that sewa is provided rising above the petty barriers of caste, religion, language etc. This is the teaching of our Indian culture that treats all human beings equally as humans. That is why service to man is considered as service to God in our culture, he added.
Cancer Specialist Dr. Majid Ali Talikoti, Mentor of Positive Kashmir Bhrat Rawat and Coordinator Mohd. Adnan Magre were prominently present on this occasion.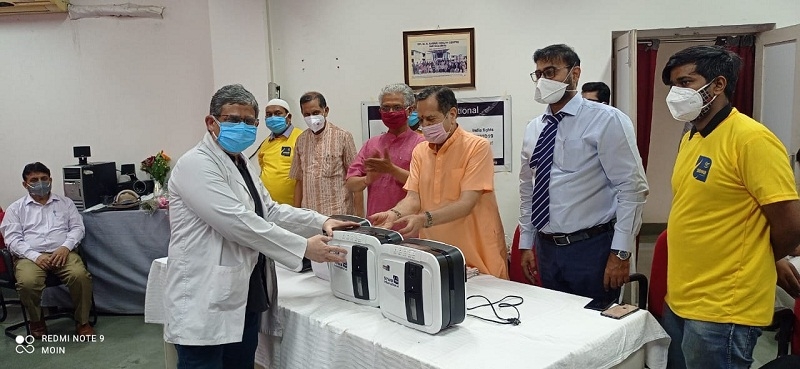 At another function, Indresh Kumar distributed five each oxygen concentrators to Jamila Milia Islamia University and Jamia Hamdard University for the Covid-19 centers.
Jamia Milia Registrar Nazim Hussain Al Jafri, Prof. Sanjay Singh, Dean Faculty of Dentistry, Prof. Mohammad Ibrahim, Dean Facultyn of Engineering, Prof. Ravindra Jain, Dean, Faculty of Political Science, Dr. Saad Naqvi, CMO, Ansari Health Centre, Dr. Sahista Parveen, Medical Officer and Cancer Specialist Dr. Majid Ali Talikoti were conspicuous by their presence on this occasion.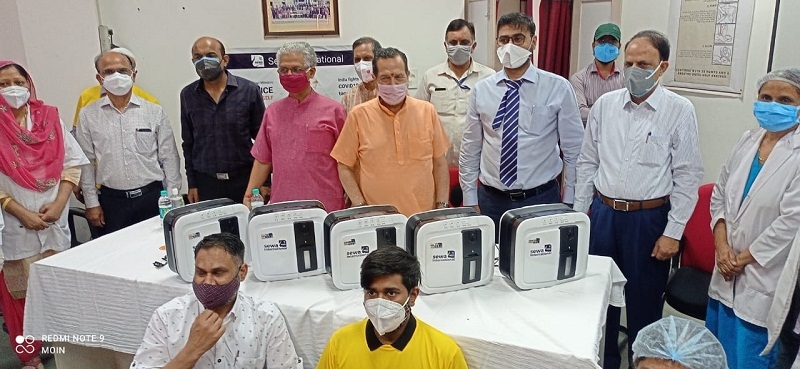 From the Jamia Hamdard University Vice-Chancellor Prof. N A Jafri, Chancellor Prof Hamid Ahmed, Dr. Sima Singh, Professor of Nursing, and Dr. Arif Jaidi, Dean of the Unani Medicine were present.
The Positive Kashmir team included its Mentor Bharat Rawat, and Coordinator Mohammad Adnan Magre.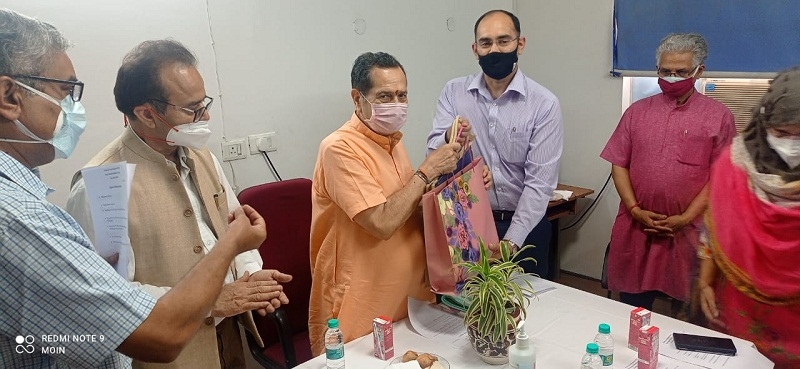 This is the latest of service activities undertaken by the MRM under the direction of its Patron Idresh Kumar. A '24x7 War Room' to extend all types of help to the Corona patients has been opened in association with Vishal Bharat Sansthan at Varanasi. It is catering to the requirements of Covid-19 patients in two police station areas of Varanasi and helping the district administration also.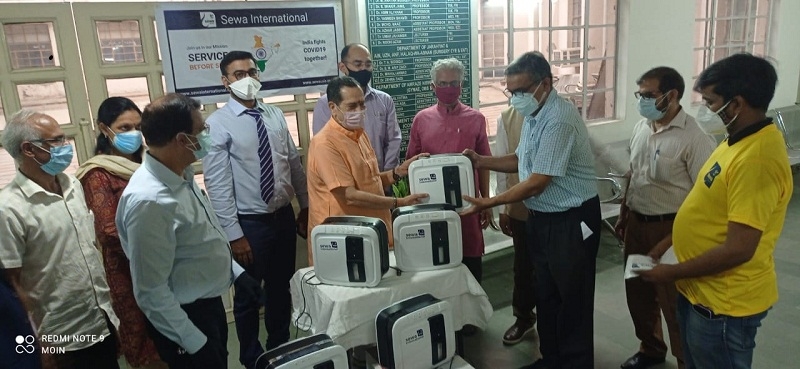 During the first wave of Corona Virus pandemic, the MRM activists provided medicine, food, shelter to migrating workers, Covid-19 patients and security personnel and health workers all over the country.