Chennai, May 08: A day after taking the oath, Tamil Nadu CM MK Stalin on Saturday announced a two-week complete lockdown across the state to stem the growth of the COVID-19. According to Stalin, lockdown will start from May 10 and will remain in force till May 24.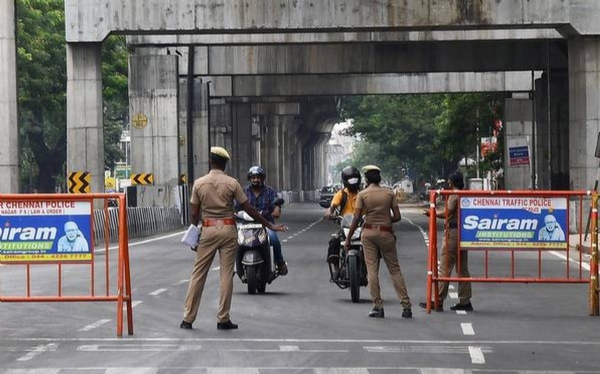 He said, that the decision was taken as the state is witnessing unavoidable circumstances due to a massive surge in COVID-19 cases. The DMK govt has also given two days to the citizen of the state to get prepare for the two-week lockdown.

Here are restriction :-
As per the restriction, all vegetable, meat, and fish shops and provisional stores will be allowed to operate only till noon every day.


All other shops, cinemas, multiplexes, theatres, gyms, recreation clubs, will remain closed across the state.


Amma canteens are allowed to remain open all day. However, eateries and restaurants across the state will only be allowed to operate for takeaway service only.


Except for essential services, all movement across the state will be prohibited. Petrol and diesel pumps in Tamil Nadu have been exempted from the lockdown restrictions by the government.


Apart from Tamilnadu, its neighboring states Kerala, Karnataka, Telangana have also declared the state-wise complete lockdown in their respective states.


Tamil Nadu recorded 26,465 new COVID-19 cases in the single biggest day spike so far on Friday. It has also recorded 197 deaths in the last 24 hours.
.
.