Molestation is not just physical, violent act perpetrated against someone, its an assault on humanity!
The left liberal feminists who usually keep holding the placards of protecting women, their rights and more have finally been exposed to truth. On June 9, a 8000 membered Clubhouse audio clip went viral over the social media where some 'left liberal' woke social media influencers were so casually talking about targeting women on dating apps! Opps, targeting Sanghi, Right Wing supporting women on dating apps.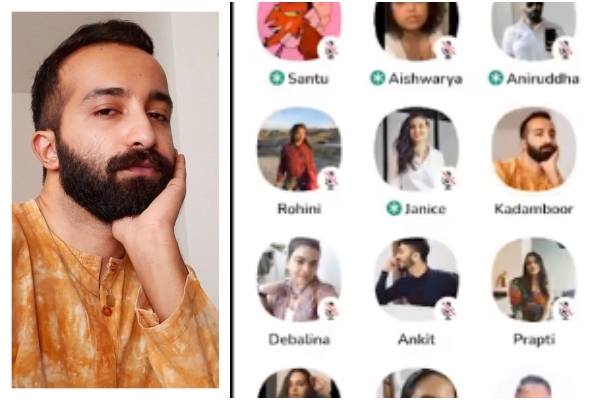 Social media influencers started to make rounds normalising 'hate sex' with 'sanghis' because women are 'hot'. In the undated conversation, that happened on the Clubhouse app in a room titled 'sex with your ex' on the topic 'Do you only date hot people', one speaker identified as Neeraj Kadamboor (Instagram ID kadamboorneeraj) made a derogatory remark on women who are opposed to his political ideology. Squineon, the Twitter user who shared the audio, called it 'sex jihad' demanded strict action against the members of the room.
Janice, one of the moderators of the room, asked Neeraj if he only dated hot people. He said, "I do all kind of people, but on dating apps, I do sometimes thirst for these very hot Sanghi types. Just for fun". Many people laughed at his statement. Another speaker identified on Clubhouse as Varshita said, "Sanghis are not hot," to which Neeraj replied, "They look hot but…" He said, "You know just for like the opposite of paper bag sex if I could cover the…" and he was interrupted again. Another speaker in the room said, "It is like hate sex," and everyone laughed.
Imagine 8000 men women together discussing to molest women with political ideological differences. Isn't this like giving open threats to women in general? These seem so insecure and unhappy in their own lives that they are planning to ruin someone else's life. Social Media influencers have become toxic and cringe. Moreover are they catering to the pure criminal behaviour. Strict action by the government, the National Commission for Women is must against these criminals.
.
.