Aligarh, June 03: Days after a groom's wedding procession was attacked, Dalit people in Aligarh's Noorpur village have put up a sign to sell their houses. It is last week that a Dalit groom's wedding procession was allegedly stopped by Muslims & attacked. and are since then regularly harassing Dalits, especially over wedding processions.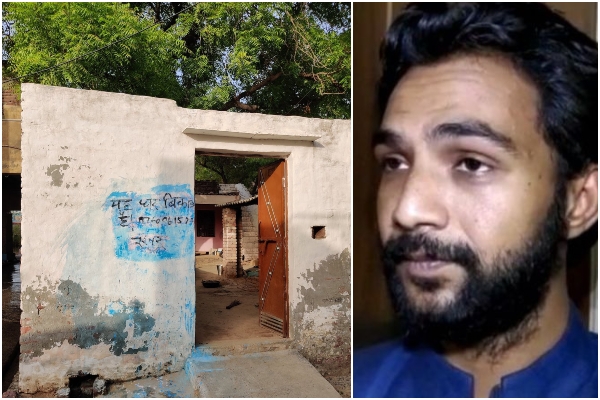 While, the members of Muslim community have denied the allegations, and instead accused people in the wedding procession of violating Covid-19 regulations by assembling in huge numbers, and without masks, AIMIM leader Syed Nazim Ali is open with threat in Noorpur, Uttar Pradesh. "Namaz will happen and we won't let Hindus have wedding processions without permission!!", he said.
An FIR has been filed accusing some members of the Muslim community for alleged assault and using casteist slurs, while the Dalit members have been booked for alleged violation of Covid protocol. "We received information five days ago that a scuffle took place during a groom's procession in Noorpur," Shiv Pratap Singh, CO, Khair, said. "Prima facie, we found that people from a minority community had asked the other minority section to halt the procession until their prayers were completed. This escalated and someone in the crowd vandalised a vehicle belonging to the groom's side."
"The family has also alleged they were beaten up, which is being investigated," he said. According to police, the procession was being taken out in a lane opposite a mosque on Thursday. Since the congregation coincided with the afternoon prayers, residents asked the family to halt music by DJ until the prayers were over. Noorpur is predominantly a Muslim village, with nearly 800 houses. There are about 100 households from Dalit community.
.
.