Srinagar, July 12: Sending the strong message that it will not tolerate any kind of anti-national approach of any govt employee, Jammu & Kashmir administration sacked 11 of its employees, including the sons of Hizbul Mujahideen chief Syed Salahuddin, for conducting anti-national activities.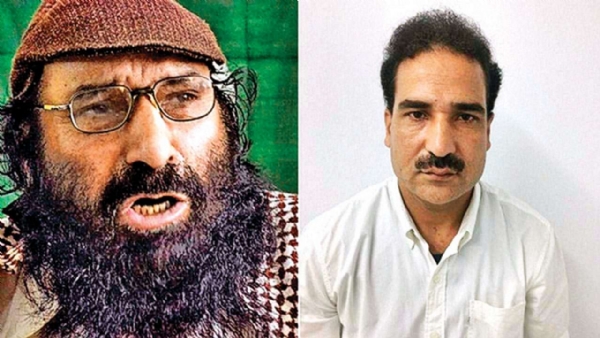 The dismissed employees were working in different departments and institutes, including Jammu and Kashmir Police, Sher-I-Kashmir Institute of Medical Sciences (SKIMS), education, skill development, agriculture, and power and health. Out of 11 employees, four are from the Anantnag, while three from Budgam, and one from Baramulla, Srinagar Pulwama, and Kupwara district.
According to the reports, the terminated employees also including sons of Hizbul Mujahideen chief and one of the most wanted terrorists, Salahuddin. Syed Ahmad Shakeel and Shahid Yousuf were the names of his sons were also dismissed from service for allegedly being involved in terror funding. It should be noted that Shakeel is a laboratory technician at Sher-e-Kashmir Institute of Medical Sciences, while the other one Syed Majid Yousuf, is working at Entrepreneurship Development Institute (EDI).
Earlier in 2018, the duo was arrested by the National Investigation in a terror funding-related case. The officials said that the National Investigation Agency (NIA) had tracked terror funding trails of the duo, and found them involved in raising, recovering, collecting, and transferring funds through non-banking transactions for terror activities of their father's organisation. Most of the Salahuddin children have been appointed on government jobs allegedly via backdoor channels, under the Mufti Mohammad Sayeed govt.
Apart from these 2, one of the remaining 9 was found to be an On Ground Worker for Lashkar-e-Taiba, while the other two were found to be involved in anti-national activities, including participating, supporting, and propagating the secessionist ideology of the Jamat-Islami (JeI) and Dukhtaran-e-Millat (DeM). The two constables who have been dismissed were allegedly providing logistic support and confidential information to the terrorist organisations.
These employees were fired under Article 311 of the Indian constitution, that constitution, no inquiry is held and dismissed employees can only approach a high court for relief. According to Article 311 that provides protection to civil servants from dismissal without inquiry, there is a provision where if the President or the Governor is satisfied that the dismissal is in the interest of the security of the State, there is no need to hold such inquiry.
Mufti's Reaction
PDP president Mehbooba Mufti on Sunday said the dismissal of eleven government employees on "flimsy grounds" was criminal and the Centre continues "disempowering" the people of Jammu and Kashmir in the "garb of pseudo nationalism by trampling" the Constitution.
.
.