Los Angeles July 21: The United States President Joe Biden's administration has urged the Los Angeles's federal court to extradite Pakistani origin terrorist Tahawwur Rana to India.
India is seeking his custody for so many years for his involvement in the 2008 Mumbai terrorist attack. An Indian warrant for his arrest was issued in August 2018. India had also declared him as a wanted terrorist.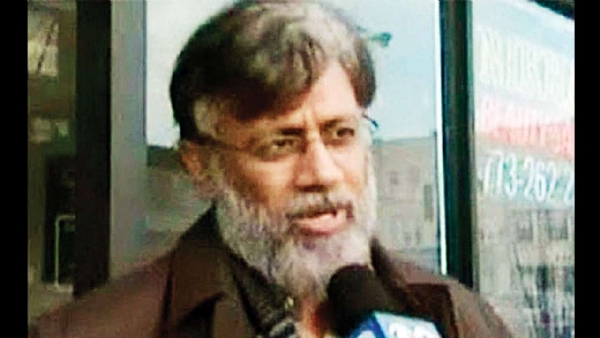 The attorneys of the US administration urged the court to 'conclude' that India's extradition request contains sufficient evidence of probable cause on each of the criminal charges for which it seeks Rana's extradition.
"Having found that all of the requirements for certification of extradition have been satisfied, the Court certifies the extradition of Tahawwur Hussain Rana to the Secretary of State and commits him to custody pursuant," according to a draft order proposed by the US attorney in his submission before the court last week.
Who is Tahwwur Rana?
Tahwwur Hussain Rana is a Pakistan-born Canadian Businessman. He was also a Pakistani former military doctor who served in the Pakistan Army.
He was the key accused of the 2008 Mumbai attack. He was co-operated with David Heardly in the 2008 attack. He allegedly provided support to Pakistan-based terrorist group Lashkar-e-Taiba (LeT) which executed the 26/11 terror attacks in Mumbai.
According to the Indian government, Rana knowingly allowed Headley to obtain the business visa and the cover that he needed to conduct terrorism-related surveillance operations in India, ultimately leading to the three-day terrorist attacks in Mumbai.
It should be worth to be noted that Tahwwur and Heardly are childhood friends. They attended military high school in Pakistan together. Rana and Headley were charged and arrested on 18 October 2009 for plotting attacks on the offices of Jyllands-Posten, the newspaper which published the controversial cartoons of prophet Mohammad.
Rana has been in US jail for more than a decade for supporting terrorist groups and plotting Mumbai attacks, faces extradition to India on murder conspiracy charges.
.
.