Lucknow, Aug 26: After the renaming of Aligarh to the Harigarh proposal, the Unnao district administration has written to the Uttar Pradesh government stating to change the name of Miyaganj, a gram sabha in the district, to "Mayaganj".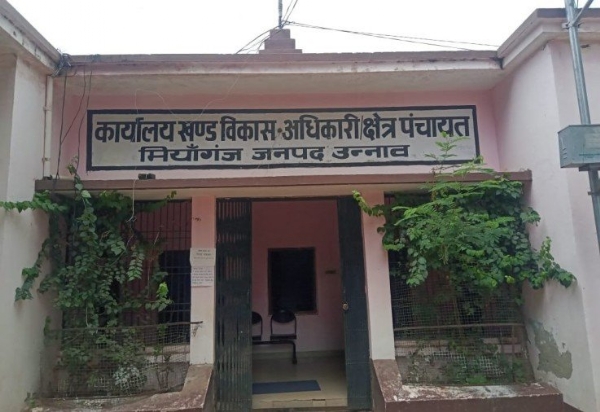 Speaking to media persons, the Unnao District Magistrate Ravindra Kumar sent a letter to the Additional Chief Secretary Panchayati Raj on August 24 seeking action by the government on the name change.
Also Read: Aligarh to be renamed as Harigarh and Mainpuri as Mayan Nagar? Details inside-
Kumar said, "A proposal was presented by Miyaganj gram panchayat to change the name to Mayaganj. The proposal came through the Chief Development Officer and the local SDM. We have forwarded the proposal to the government for further action."
It should be noted that as per the 1903 Unnao gazetteer, Miyaganj town was built in 1771 by Miyan Almas Ali Khan, a finance minister under Asaf-ud-Daulah and Sadat Ali Khan. The village was formerly called Bhopatpur.
Also Read: As a tribute to Kalyan Singh, a road leading to Ram Mandir in Ayodhya to be named after him
Meanwhile, Minister of State Rama Shankar Singh Patel made a similar demand for Mirzapur district. "I want Mirzapur to be renamed as Vindhya Dham. With guidance from the chief minister, several tourist places have been renamed," said Patel, a BJP MLA from Marihan constituency in Mirzapur district.
Recently, the Zilla panchayat in Aligarh passed a proposal to rename it as Harigarh. After coming to power, the Yogi Adityanath government changed the name of Allahabad to Prayagraj and Faizabad to Ayodhya.