Co-sponsored by departments of over 50 US universities, including Stanford, Harvard, Princeton, New York University, Cornell and Northwestern University, a three-day global academic conference criticising Hinduism and its perspective is being held from September 10 to 12.
Christophe Jaffrelot, a French political scientist and Indologist specialising in South Asia, was one of the speakers on the first panel at the event and opined that the notion of 'global Hindutva' is in a sense paradoxical. "The first criterion of Hindutva was the sacred territory, the Punya Bhoomi or the sacred land. RSS chiefs had not gone abroad until the 1990s... So how such a territorialised ideology can be globalised?" he blatantly said.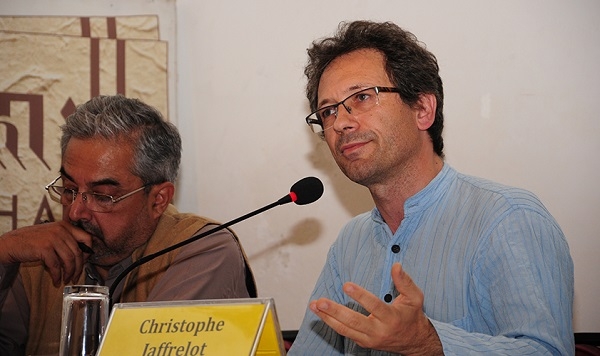 "For this transition to take place, you need to factor in the second criterion of Hindutva, according to Savarkar, what he calls 'Race or Jaati'. The Hindus, for him, are the descendants of the Vedic fathers. The same blood runs in their veins, and Hindus are therefore defined primarily not by their religion, not by their beliefs, but as a people. The way Savarkar defines the Hindu people transforms them into an ethnic nation that is not defined by their territory but by their race, what he calls 'Race or Jaati'
Anyone wise, having good knowledge of the word hindutva will never use the term dismantling with it. Dismantling means to take apart or pull apart, break up, demolish, destroy, wreck a physical structure or a machine. And Hindutva is not a physical object, a structure or presence of any group or body. It has nothing to do with any physical form of anything existing or have ever been. Hindutva is a way of life of each and every being of the holy land of Hindustan.
Hindu groups and activists have been accused of sending letters to top officials at universities involved in the conference, demanding that the event be cancelled. Hindu groups in the United States, including the Vishwa Hindu Parishad of America (VHPA), the Coalition of Hindus in North America (CoHNA), and the Hindu American Foundation (HAF), have sent over 1.3 million emails to several universities urging them to pull out of the conference.
"This conference paints Hindus disproportionately and falsely as purveyors of extremism, actively denies the genocide of Hindu people, and most troublingly, labels those who disagree as 'Hindutva' which the conference organisers define as Hindu extremism," read a statement by CoHNA. Responding to criticism, several universities, such as Rutgers and Dalhousie, distanced themselves from the event and asked organisers to remove their logos from promotional material.
.
.