New Delhi, Sept14: Indian Army's 200-person contingent is participating alongside nine other nations in the multi-nation military exercise, which is being overseen by Russian President Vladimir Putin. India's Naga Regiment, Mechanised Infantry, and Indian Air Force commandos took part in the multi-nation strategic drills Zapad 2021 in Nizhniy on Monday, according to the Indian Army.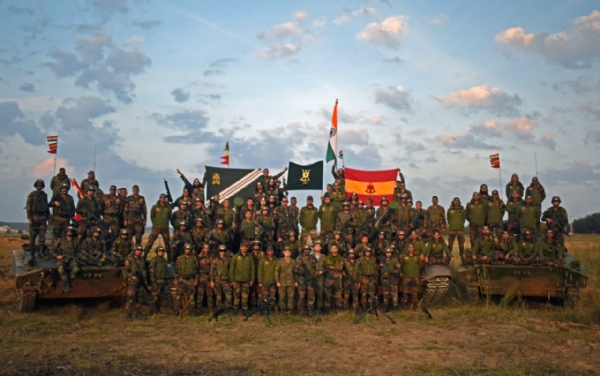 "The Special Helicopter Operation" (SHBO) was practised on Sunday, according to the Indian Army's official Twitter account. The exercise, called Zapad 2021, will continue until September 16.
It was reported earlier today that Vladimir Putin was in Nizhny Novgorod to attend the major stage of the Russian-Belarusian Zapad 2021 joint strategic drills, according to Russian news agency TASS.
To conduct a flexible defence and deliver a targeted fire attack and crush the enemy, Russian army units are taking part in the main stage of the exercises along with military contingents from the armed forces of Armenia, Belarus, India, Kazakhstan, Kyrgyzstan and Mongolia as part of a coalition group of troops.
In contrast to India, Pakistan and China were 'observer' states at the war exercise. They were also joined by Vietnam, Malaysia, Bangladesh, Myanmar, Uzbekistan, and Sri Lanka.